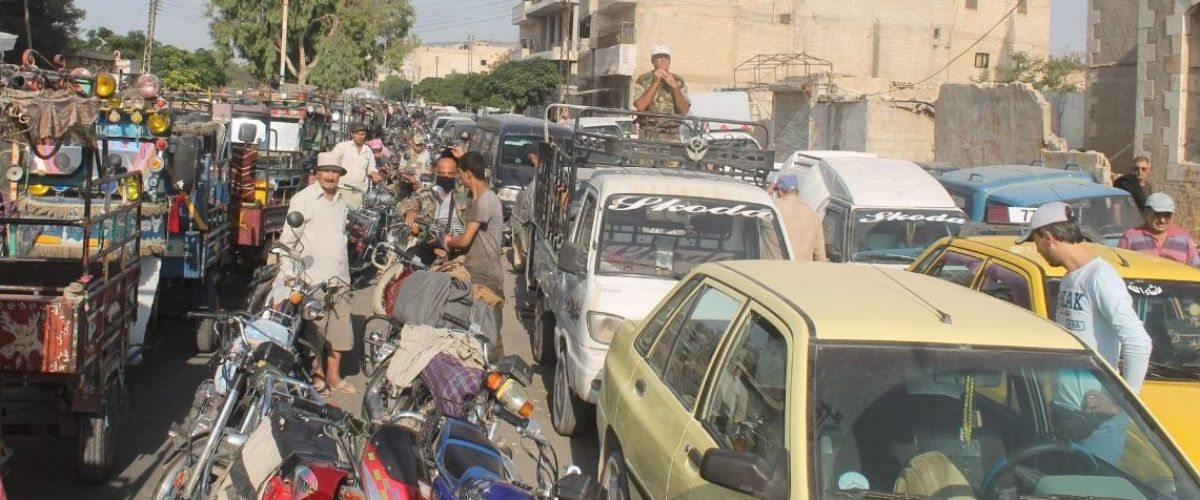 Several towns and cities under the control of the Assad regime are witnessing a transportation crisis that has suspended schools from reopening after their annual holidays.
According to Syria-based Sham Radio news agency: "The educational system has stopped in the schools of over 11 villages in the countryside of Salamiyah, east of Hama."
They added, "The continued suspension of schools comes as a result of the lack of fuel for the buses transporting teachers."
Moreover, Sweida 24 news stated: "The schools located on the outskirts of the province As-Suwayda in the Syrian deserts are still closed."
"Due to the lack of transportation for teachers and employees, schools have stopped operating despite the holidays which lasted for about a month before the beginning of the school year," the agency added.
Over the years, the areas under the Assad regime have been suffering from a fuel crisis, although Iran has sent several ships loaded with fuel to the port of Tartus in western Syria.