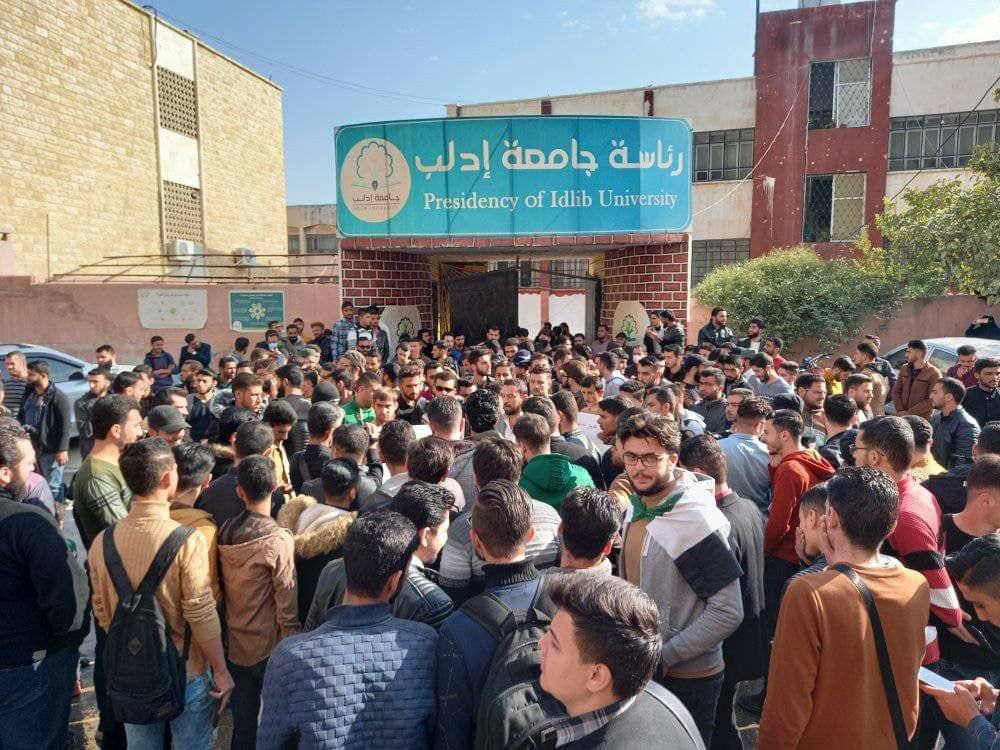 Since last week, the students association of the liberated areas has been on strike against a plan of the Syrian Salvation Government to allow graduates coming from regime-held areas and grant them jobs in Idlib.
The students association said in a statement: "We, the students, reject any decision to bring the graduates of the criminal regime into the universities of the liberated areas."
Ahmed al-Mahmoud, a student from Idlib University, said to L24: "We were with the revolution for the good and bad times, through all its stages. After we patiently stuck by, it would be a betrayal to us if students from Assad's areas were allowed to come and work here."
Afterward, an urgent meeting was held with the Minister of Higher Education to discuss the issue and find solutions for it.
On Sunday, the Ministry of Higher Education and Scientific Research of the SSG, stated: "We would like to inform our students that no decision has been issued regarding the equivalence of certificates issued by the universities of the criminal regime."
They added: "We have spared no effort to develop the educational system and have given top priority to providing work and employment for the graduates of our universities in the liberated areas."
Last night, the SSG confirmed its decision to reject all certifications obtained from regime areas post-December 2016.