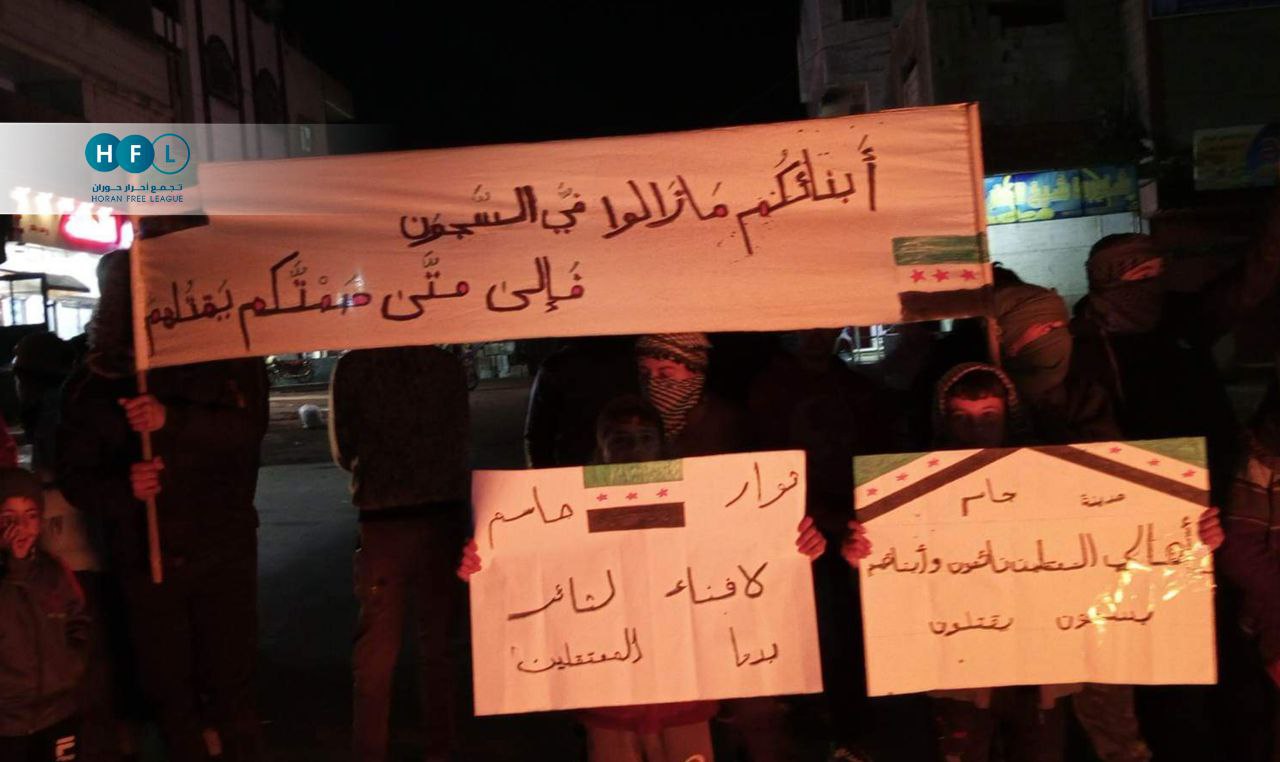 According to the Houran Free League, the Eighth Brigade (which reconciled with the regime in 2018), east of Daraa, handed over two young men to the Criminal Security Service, this morning. This was after the locals arrested them while they were on an assassination mission, three days ago in the town of Alma. Their identities have not been revealed yet.
They reported that "a group affiliated with the Eighth Brigade had received the two individuals from the town of Alma and transferred them to Busra al-Sham Hospital because they were severely beaten by relatives of Khaled al-Hariri."
Khaled Moheddin al-Hariri works as a collaborator with the regime's security services in the city of Daraa, and has links to Hezbollah. He was a member of a group led by Youssef Mahmoud al-Dagher, who was assassinated in the town of Alma two months ago.
Moreover, a group led by three members of Hezbollah is located near the town of Kharab al-Shahm, west of Daraa, where they run drug smuggling operations.
"The leaders involved in these smuggling activities have been in the area for about a month. Their work is focused on developing plans for smuggling, determining quantities and smuggling methods, and they started manufacturing Captagon pills after the arrival of a semi-automatic press to one of their headquarters," they said.
A young man named Ahmed Radi al-Saleh was found dead in the village of Nahj, near Tal Shihab in the western countryside of Daraa.
The Houran Free League reported that "the young man used to work for Hezbollah and would cooperate with the security branches of the regime and was blackmailing civilians in the area to get money."
Since yesterday, popular demonstrations have erupted as the locals of Daraa took to the streets to protest against the Assad regime, demanding the release of detainees.
The Syrian National Coalition has expressed its full support for the renewed popular demonstrations in Daraa and the southern region.
The SNC mentioned that it "appreciates the sacrifices of Syrians in order to preserve the principles and objectives of the Syrian revolution, and not accept the criminal regime in any way."