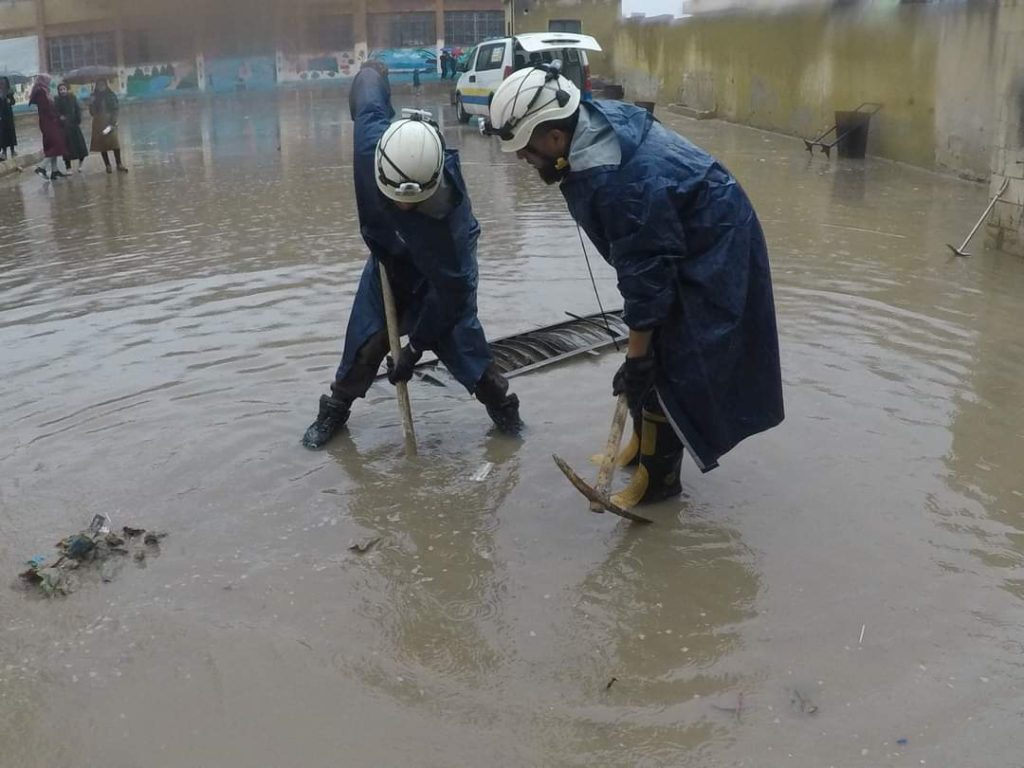 Since last night, the Syria Civil Defense teams have been overly preoccupied with responding to damages in areas and camps in northwestern Syria, due to heavy rainfall.
Six tents were severely damaged in the al-Risala camp for the IDP in Shamarin, and five others in the al-Zaytoun camp in Azaz. The streets in the al-Sawama camp in Akhtarin in the countryside of Aleppo were also blocked with flooding.
Moreover, the walls of two houses collapsed in the city of Binnish and the town of Musaybin in rural Idlib, and a school in the city of Sarmin, east of Idlib was flooded with rainwater.
A road was closed in the town of Maarata in Jabal Al-Zawiya, and several cars were unable to move in the mud.
Furthermore, the team issued a report for the past year, stating that: "The year 2022 passes, bearing the pain of the Syrians looking for a glimmer of hope in the new year, hoping that their tragedy will end."
"It's a year similar to the years that preceded it, since the beginning of the war against the Syrians. The terrorist attacks and killings carried out by the regime forces and Russia continued, and international recklessness turns it into a bargaining tool pressed by the Assad regime," it said.