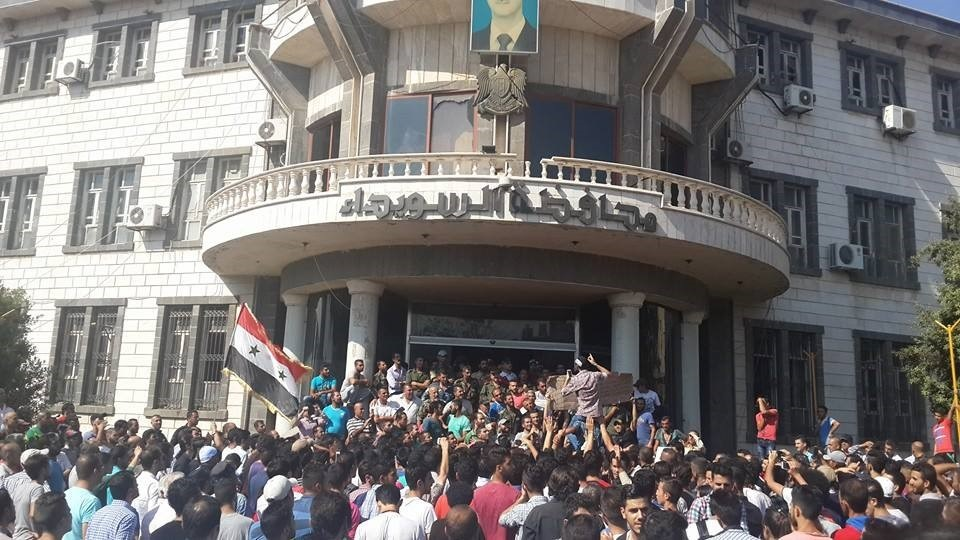 The province of As-Suwayda faces complete security turmoil as dozens of civilian youths (who lack military training and experience) have begun to use different weapons, especially hand grenades, which has led to casualties – the latest incident led to four deaths.
A young man, named Daniel Azzam, 17, died after he used a hand grenade. At the same time, an explosion of a bomb killed a local named Fahd Kiwan, who was in his thirties, inside his own house.
Moreover, a man died in a garden in the city of As-Suwayda, after a hand grenade he was carrying exploded. He was originally from Aleppo but used to live with his family in the city for years.
Another grenade explosion killed Milad Amer, a civilian from the village of Umm al-Zaytoun, north of As-Suwayda.
As the living conditions keep dropping in the province, like other regions under the Assad regime, the spread of chaos in society is on the rise and it has become extremely easy to own weapons.
Locals say that the security services of the regime's forces are responsible for the chaos. They claim that weapons are being placed in the hands of the youth, criminals are not held accountable, and drug trafficking and trade are being facilitated.