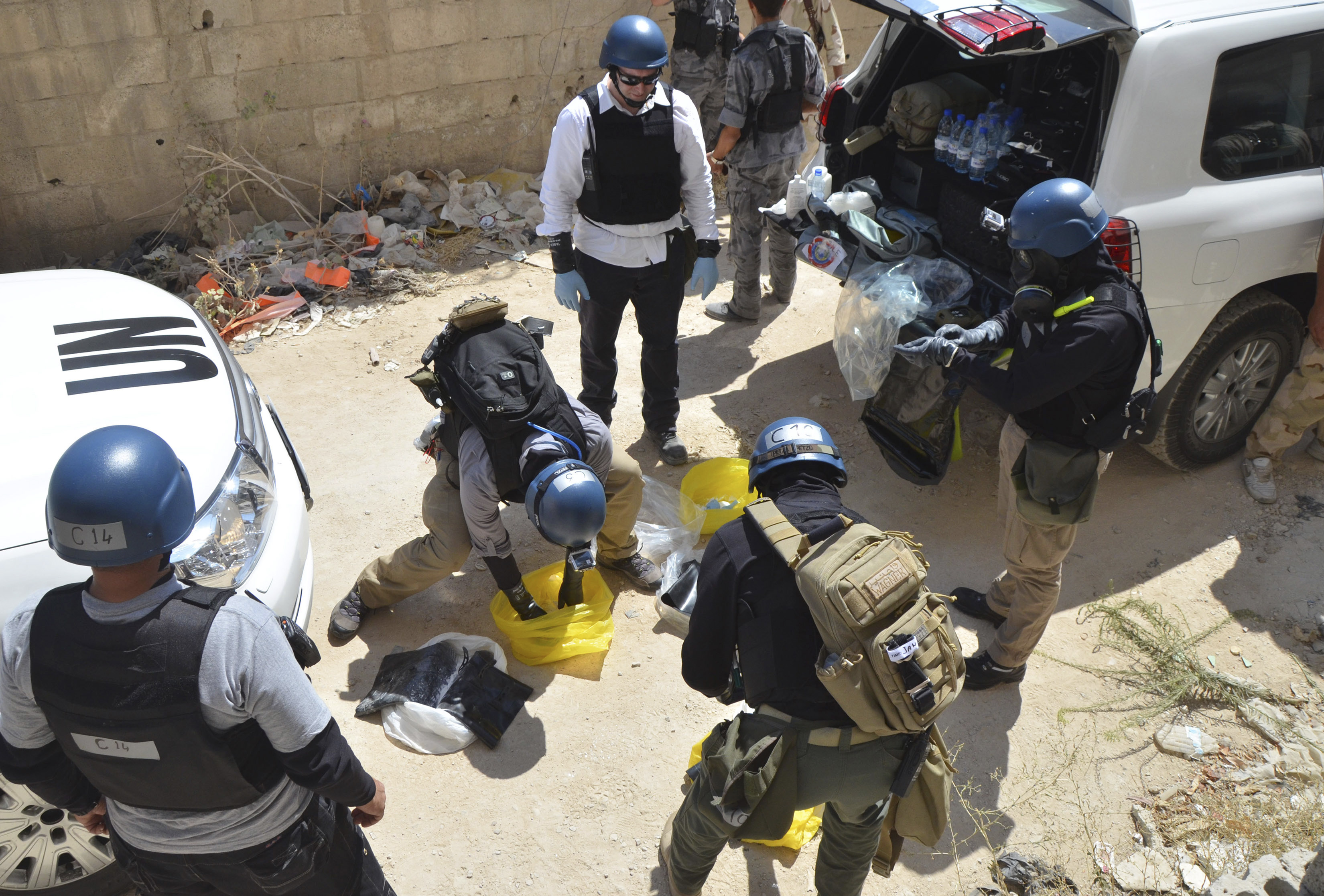 Today, the top United Nations official for disarmament told the Security Council that the Assad regime is still avoiding complete cooperation with the Organization for the Prohibition of Chemical Weapons to disclose information missing from its submitted declarations. This included giving details on the unauthorized movement of two cylinders concerning the 2018 chemical weapon incident in Douma.
According to a report by the humanitarian information portal, Reliefweb, Izumi Nakamitsu, High Representative for Disarmament Affairs, said: "Efforts by the OPCW Declaration Assessment Team to clarify all outstanding issues on initial and subsequent declarations by Syria have made no progress since the Council last met on the issue."
"Inspections of the Barzah and Jamrayah facilities of the Scientific Studies and Research Centre, scheduled for December, were postponed due to operational reasons", she added.
Nakamitsu noted that "OPCW, United Nations Office for Project Services (UNOPS) and the Government of Syria have all agreed to a six-month extension of their Tripartite Agreement."
The US representative at the meeting stressed that "OPCW will need to corroborate any further Syrian declarations with on-the-ground follow-up to resume its verification of the destruction of the chemical weapons programme. The Syrian regime continues to enjoy the full support of the Russian Federation as it openly flouts its international obligations."
The French delegation showed frustration with the lack of process mentioning: "Independent investigations by the United Nations and the OPCW have revealed eight instances of Syria using weapons of mass destruction against its own population."
On the other hand, the Assad regime's representative claimed that "Syria has voluntarily acceded to the Chemical Weapons Convention, destroyed all stockpiles of chemical weapons and their production facilities in record time and agreed to extend the Tripartite Agreement for six months."
Throughout the years, the West has been outspoken about Assad's use of chemical weapons during the 11 years of conflict in Syria, and has demanded that he and his regime be held accountable. However, no significant progress was made until this moment.