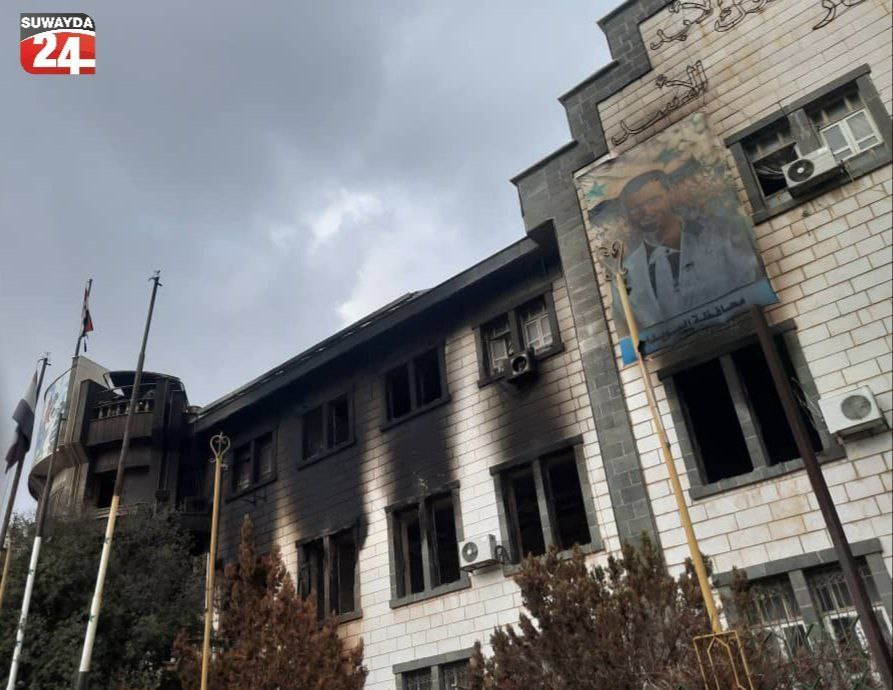 The head of the Air Force Intelligence Department of the Assad regime, Major General Ghassan Ismail, threatened the locals of As-Suwayda, who protested against them, by burning them to death.
Today, Enab Baladi news agency reported that Fahd al-Balous, the son of the founder of the Men of Dignity group, Wahid al-Balous, said, "Major General Ismail threatened Madafat al-Karaama (one of the religious references of the Men of Dignity) through his contact with them."
Wahid mentioned that the Major General did the same by contacting the spiritual head of the Druze sect, Hikmat al-Hijri, and threatening him to kill and burn the people of As-Suwayda, after the demonstrators stormed the regime headquarters in the city.
"Those who fired at the demonstrators were from Assad's Security branch, explaining that the Madafah al-Karaama supports the peaceful movement with its just and legitimate demands," he added.
A few days ago, hundreds of residents of As-Suwayda went out on a massive demonstration calling for an improvement in the living conditions amid the increasing economic crisis in the areas controlled by the Assad regime.
The demonstrators stormed the headquarters and burned it while tearing and burning pictures of Bashar al-Assad.