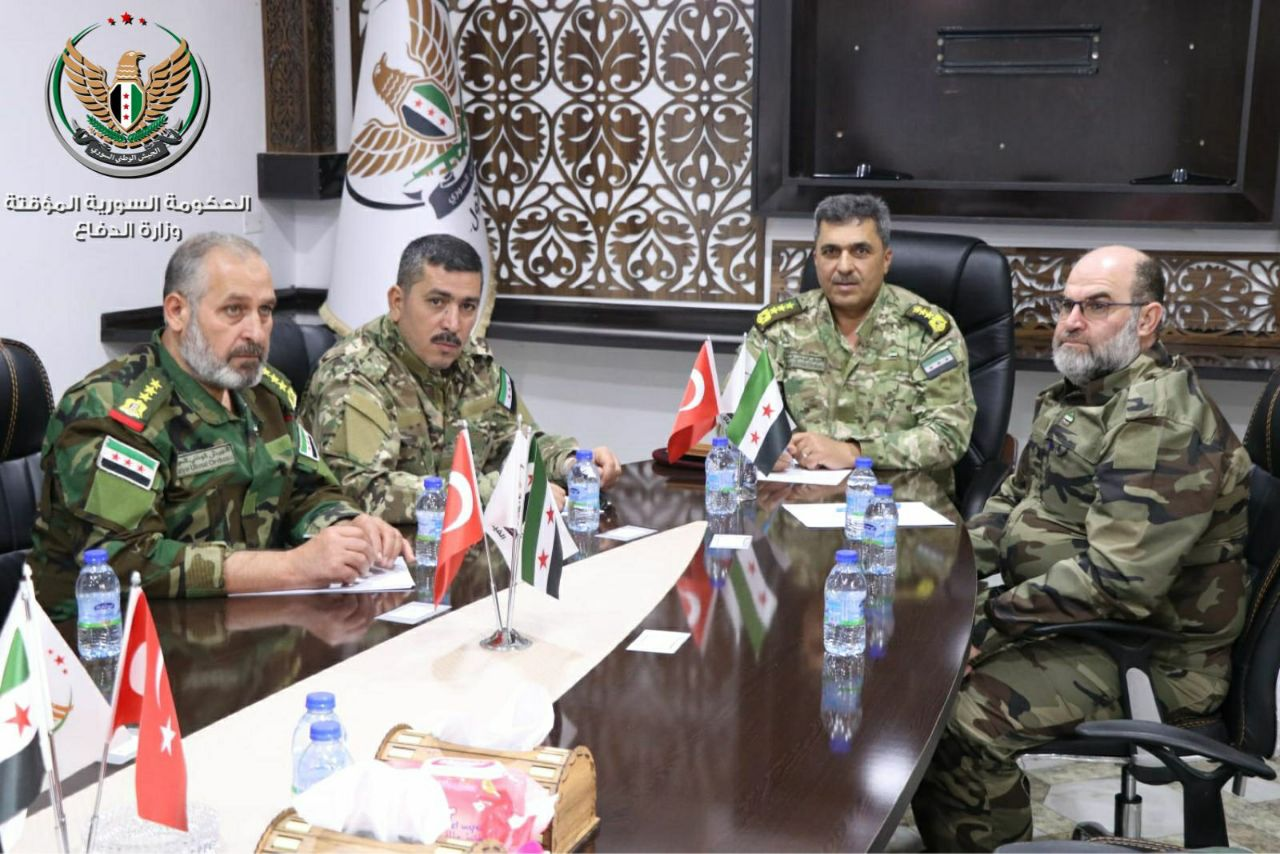 Last night, the Minister of Defense in the Syrian Interim Government, Brigadier General Hassan Hamada, chaired the regular meeting of the Military Advisory Council in the liberated areas of Northern Aleppo.
The meeting included the commanders of the Syrian National Army, and the discussion was mainly on the reform steps that have been implemented, according to the Ministry's media office.
According to an SNA source, at the start of the meeting, the Minister praised the steps that were implemented by the army's commanders, which would lead them towards better organization and discipline.
The DM stressed the importance of these initiatives, which included supporting the Military Police department with the necessary manpower, to take its effective role in maintaining security and stability through the security checkpoints, which will be under the latter's control.
Moreover, a unified financial administration for the Syrian National Army is to be formed, in which all revenues from the border-crossings are unified. They are to reorganize and unify their official media, where all statements will only come from the official spokesman of the National Army.
They also discussed ways to improve the living conditions of the fighters by working towards raising their salaries.
The minister directed the leaders to fulfill these restructuring initiatives during the coming months in order to develop into "a unified and disciplined national army and a source of pride for every free Syrian" added the SNA source.
The SIG and SNA have stepped up efforts to fix all issues that the region under them faces, especially the frequent infighting between military factions and the meddling in civilian affairs.
After the recent infighting in October, factions agreed to settle their differences and focus on military affairs, leave their checkpoints and bases inside cities and towns and let the military police and the SIG handle those matters.