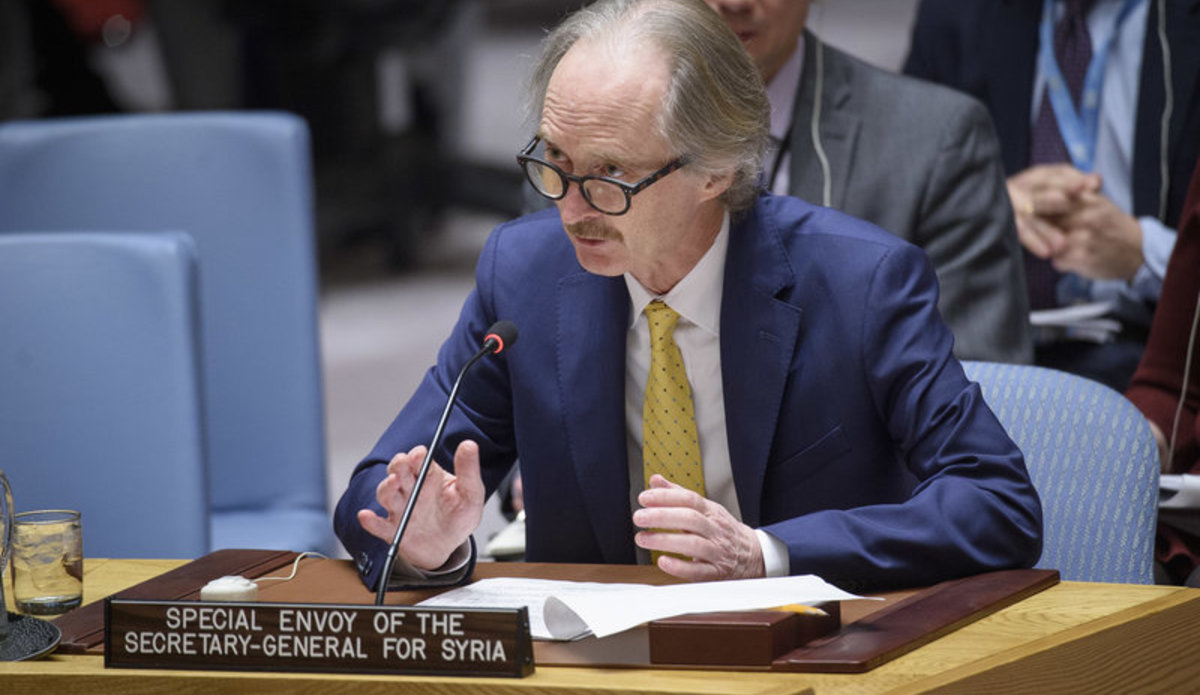 Last night, the UN envoy to Syria, Geir Pedersen, briefed the UN Security Council on developments in the Syrian political, security, and humanitarian files.
Pedersen began his speech by referring to his visit to Damascus two weeks ago to continue talks with the Syrian regime on advancing the political process, stressing that the conditions on the ground indicate "worrying trends".
He explained that the Syrians are facing a worsening humanitarian and economic crisis, inside and outside the country, and that the situation is still very dangerous, especially in the IDP camps.
"We are dealing with a situation that comes as a result of more than a decade of war and conflict, corruption and mismanagement, the Lebanese financial crisis, the Coronavirus, sanctions, and the repercussions of the war in Ukraine," he added.
The UN envoy referred to what he described as a "dangerous development" affecting civilians, including reports of sporadic raids in the northwest, Turkish airstrikes in the northeast, and Israeli airstrikes in Damascus and the southwest.
He also confirmed that six priorities must be focused on. The priority is de-escalation, followed by the unrestricted delivery of humanitarian aid to all Syrians across the country.
The third priority is to resume the Constitutional Committee meetings in Geneva and make them more objective, while the fourth requires working on the issue of detainees, the forcibly disappeared and the missing.
Pedersen believes that the fifth is to enhance dialogue to identify and gradually implement initial confidence-building measures.
The sixth priority is to continue to rely on the advice and visions of the Women's Advisory Council, and to continue engaging with a wide range of Syrians through the Civil Society Support Room, to promote technical dialogues on issues related to the political process and to ensure inclusive participation.