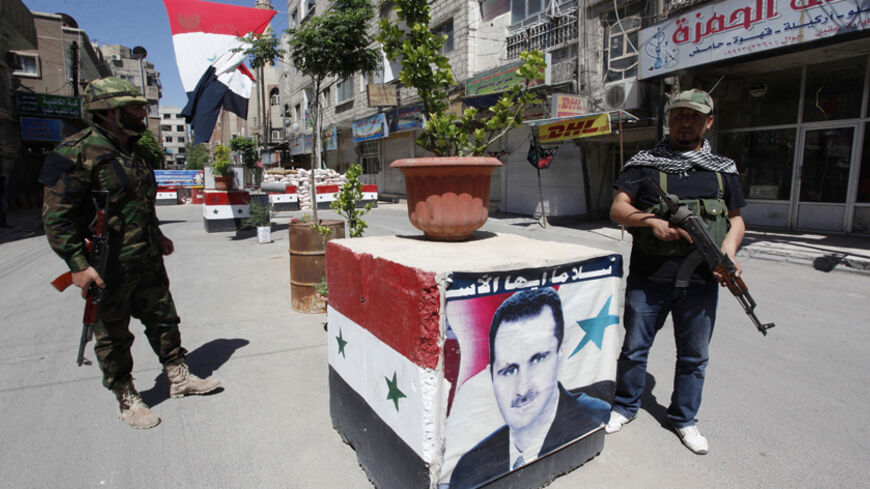 Locals in Damascus claim that members of the Military Security Branch, who are at the checkpoints of the city of Sa'sa and its environs, manage the affairs of trucks provided that the owners or merchants pay 100,000 Syrian pounds for each truck.
The imposition of financial protection racket on trucks and goods to an increase in the prices of materials coming through them to the city's markets without being confiscated.
According to the locals, commercial trucks that refuse to this are detained under the pretext of being investigated by the regime's elements.
Truck owners have resorted to dealing with shipping offices in the city to bring in their goods and necessary materials and to relieve themselves of the trouble of these payments while passing the military checkpoints.
Some checkpoints often gain huge profits from this process. Some Syrians have begun to describe the checkpoints as the "checkpoints for millions (taken from them)" due to the ample amount of money that are collected daily.
All of this is in full view of the Assad regime's officials, who have legitimized these actions over the past decades, using different pretexts for execution.