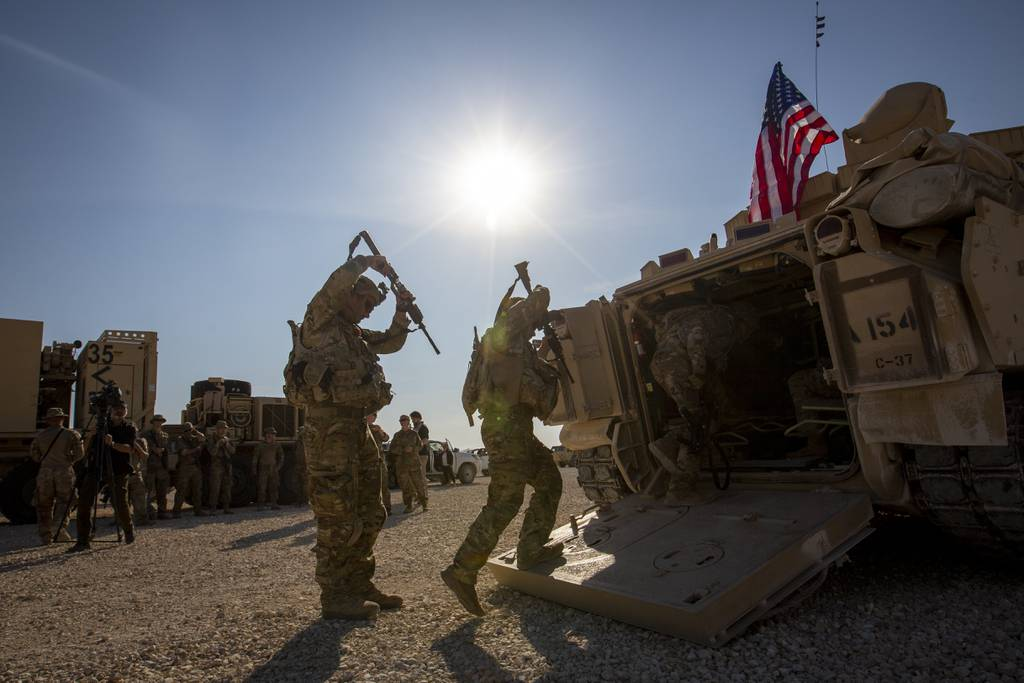 According to the al-Monitor news agency, the United States has evacuated all civilian employees and diplomats from northeastern Syria, and transferred them to the city of Erbil in Iraq, in anticipation of an expected Turkish operation.
They mentioned: "This American step came at a time when the Turkish forces continue to strike the SDF in the region."
The agency quoted a State Department spokesperson as saying that the Pentagon saw the recent airstrikes in Syria as directly threatening the safety of the American personnel working there.
The spokesman declined to confirm the departure of American personnel from northeastern Syria, saying: "We do not comment on general policy regarding the movement of individuals".
He also refused to comment on whether the US was mediating between Turkey and the SDF to prevent the Turkish ground offensive, while al-Monitor quoted "informed sources" claiming that "Turkey rejects all mediation efforts and is on its way to war".
The US State Department spokesman reiterated his country's opposition to the Turkish military operation, considering that it "further destabilizes Syria and affects the progress made by the international coalition against ISIS."