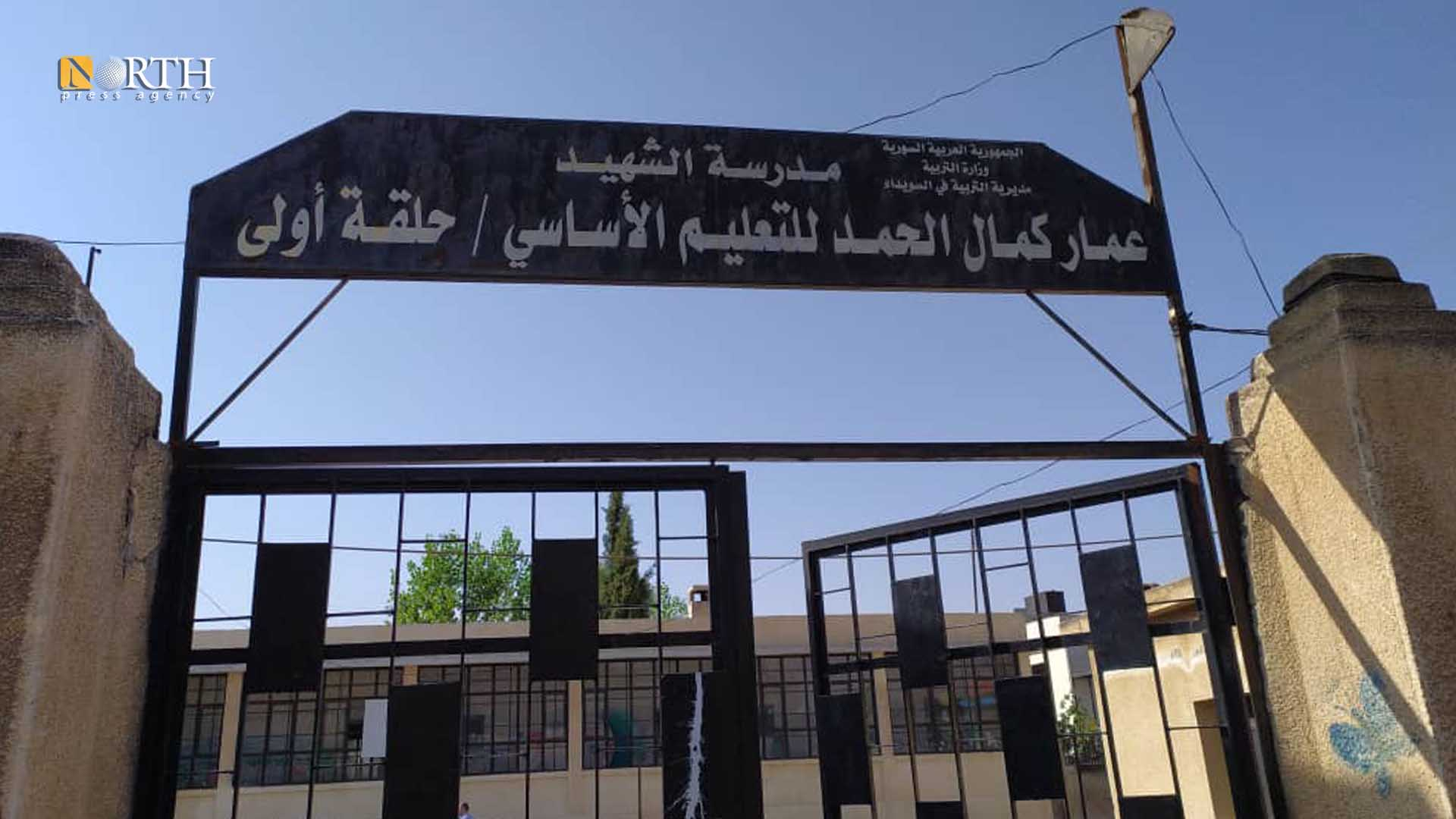 Reports suggest that dozens of teachers in as-Suwayda are subjected to humiliation, of receiving a salary that does not exceed 100,000 Syrian pounds, by the representative of the Assad regime every month.
One of the teachers, Professor Maher Muqalled, from the village of Rami, east of as-Suwayda, said: "We have become ashamed to say that we are teachers because of the lack of respect and humiliation we receive from those (from the regime) accredited with education."
"Upon receiving the salary between the 19th and 20th of each month, hundreds of teachers can be seen in large crowds through a narrow corridor and a small room. All this is in order to receive 100,000 Syrian pounds only, which isn't worth standing in line for the whole day," he added.
Professor Maher mentioned that he "made a decision to complete the academic year in his village, Rami, and in al-Mushnaf High School for the benefit of the students."
In terms of continuing work, he said he has decided to stop teaching because of this humiliation and insult that exists in the educational sector, calling on the authority to respect this profession because it is the path towards reform.
The professor advised his colleagues to take the same stance and stand up for their rights and dignity.
The Directorate of Education in as-Suwayda has appointed untrained teachers due to a shortage in the teaching staff as a result of the teachers resigning and leaving the country to find better work.