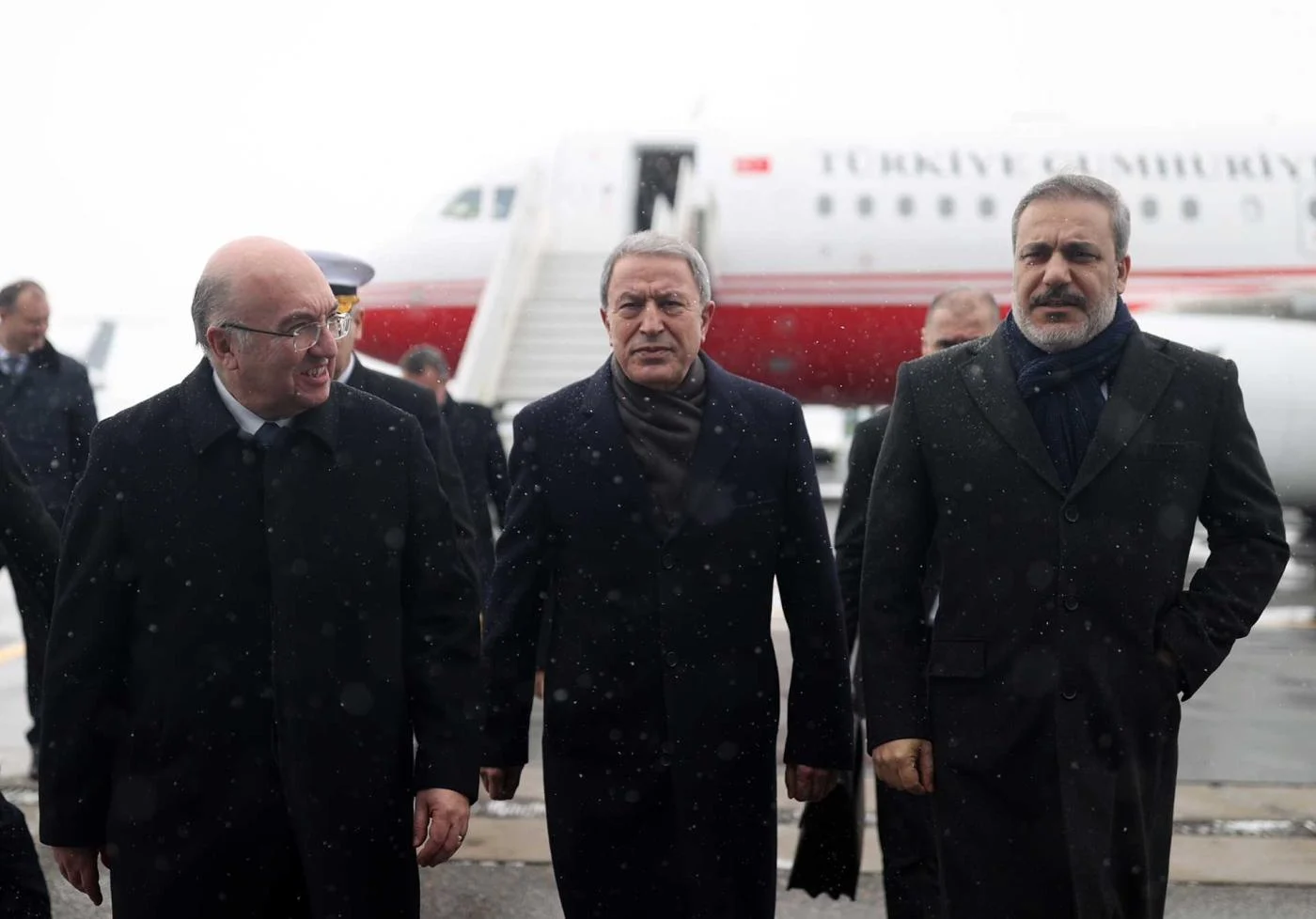 The Middle East Eye news agency confirmed that the Turkish delegation rejected two requests submitted by the Syrian regime delegation, during their meeting last Thursday in the Russian capital.
They quoted Turkish sources familiar with the negotiations, that the parties that participated in the Moscow meeting did not reach any agreements, although the meeting took place in a friendly atmosphere.
According to the sources, the regime delegation asked the Turkish side to classify the Syrian opposition factions as terrorist groups, and to declare the areas they control in the northwest as "terror-zones."
Reportedly, the Turkish side rejected the two requests. The Syrian regime did not show its willingness to work jointly with Turkey against the PKK either.
Regarding the allegations made by the pro-regime al-Watan newspaper about Turkey's agreement to withdraw its forces from northern Syria, the sources denied these reports and described them as "propaganda."
Oytun Orhan, a Middle East expert at the Center for Strategic Studies in Ankara, believes that Turkey's interest in repairing relations with the Syrian regime goes beyond the Turkish elections.
Orhan said Ankara calculates that "with Russia bogged down in Ukraine and Iran having issues with the pro-longing protests in their country, this is the best time to reach out to Damascus to push it towards an agreement."
He added, "Ankara is taking steps to ease tensions, but it is also showing strength," referring to the death of dozens of regime forces during the recent Turkish strikes in northeastern Syria.
From Orhan's point of view, the dialogue between Turkey and the regime will take time, and he adds: "But confidence-building measures can be taken at the beginning, such as opening the M4 highway, which would be an economic boost for all parties involved, or opening trade routes between areas under Turkish control and those under the Assad regime."
MEE sited that during the Moscow meeting, a plan to open the M4 highway was also discussed. The route extends from the Syrian regime's stronghold in Latakia in the northwest to the Iraqi border in the northeast through Idlib and Aleppo.