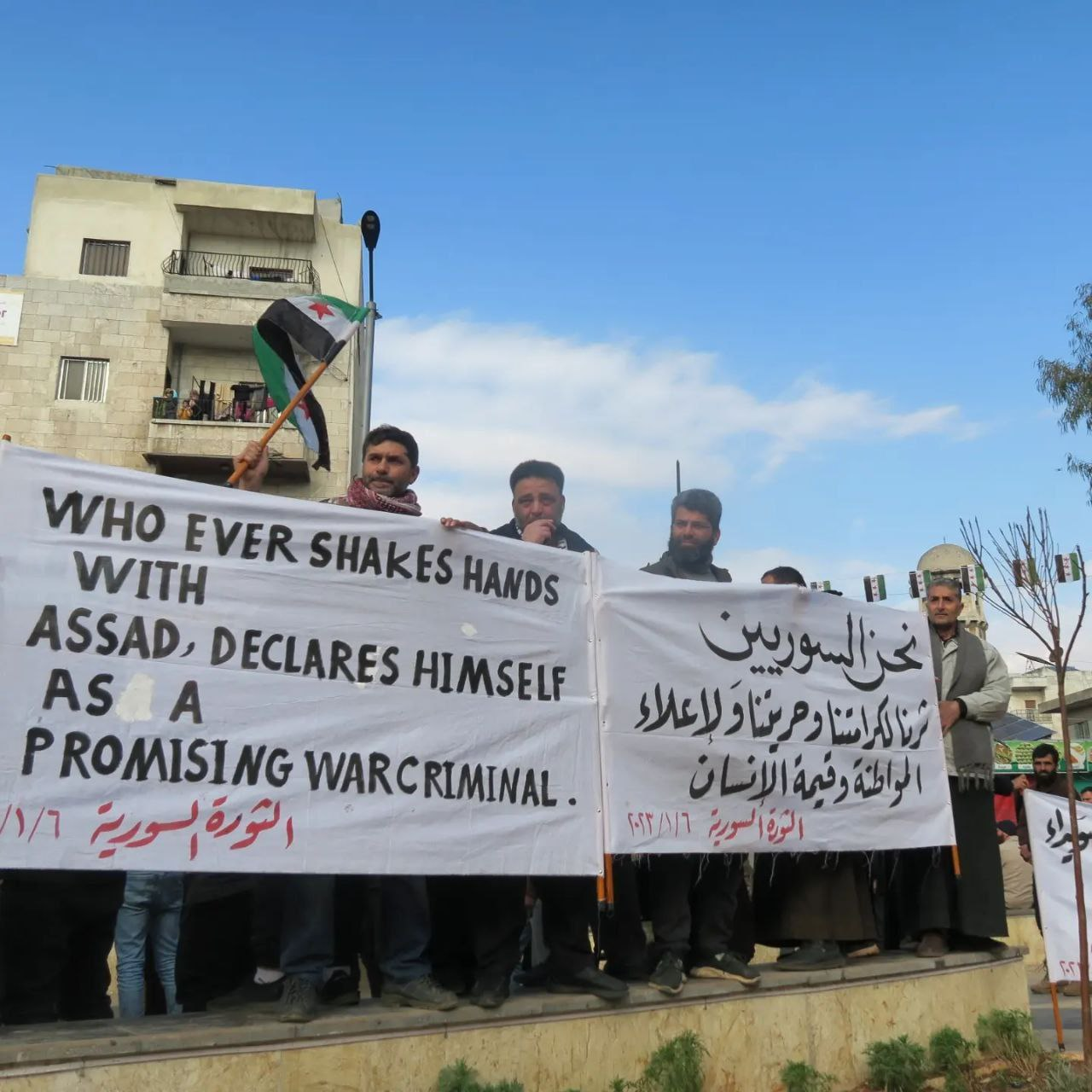 For the second week, thousands of residents of the liberated areas staged mass demonstrations after the Friday prayers, denouncing the Turkish rapprochement with the Assad regime.
The demonstrations took place in the cities of Idlib city, Ariha, Jisr al-Shughur, the towns of al-Dana and Atmeh, and the cities of Kafr Takharim and Sarmada.
The demonstrators also took to the streets in the cities of al-Bab, al-Rai, Darat Azza, Kufra, al-Atareb, Azaz, and Afrin, from the countryside of Aleppo, and in the cities of Tal Abyad in the northern countryside of Raqqa, and Souran, north of Hama.
Their main message was clear: "Reconciliation with the criminal Assad is impossible." Among the messages and chants by the demonstrators: "We will not reconcile", "We are the owners of the cause, let your voice be heard for Turkey", "To the world: The only way to stop exporting Captagon is to remove the terrorist Assad."
The demonstrators also chanted the songs of the revolution, reminding everyone of its goals, and stressing that they will not back down.
These demonstrations came in response to the Turkish position and the accelerating rapprochement with the Assad regime.
On Thursday, the Turkish President confirmed that he intends to meet with the head of the Syrian regime, Bashar al-Assad, within the framework of the track that Ankara started under the auspices of Russia.