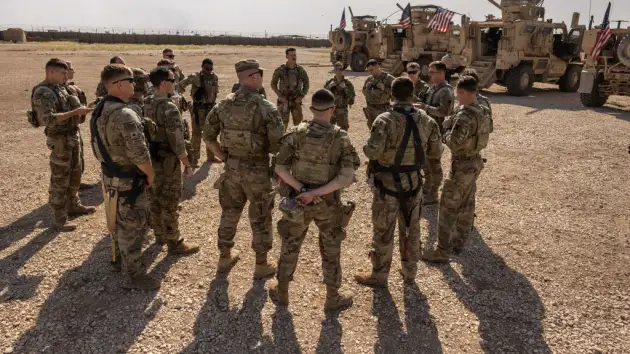 The international coalition forces have intensified their training for the Free Syrian Army stationed in the far southeast of Syria, around the US al-Tanf base.
The FSA stated in a post on its Facebook page last night, that its members had conducted military exercises with the international coalition forces on the mortar system at the al-Tanf base.
They added that these exercises "enable the firing and control of indirect munitions and help us preserve the safety of civilians in the 55 km region."
A few days ago, the FSA published pictures of a joint patrol through the valleys scattered throughout the al-Tanf area, with the aim of "to keep the people in the area safe from any threats."
On December 31, the army said that the year 2022 was full of preparation, adding that it "will continue to work and train with the international coalition forces during 2023 to support stability and security in the 55 region."
The Free Syrian Army is the same faction as the Army of the Revolutionary Commandos, before its leadership changed last September, when Colonel Muhannad Talaa was dismissed and Captain Farid al-Qasim was appointed as his replacement.