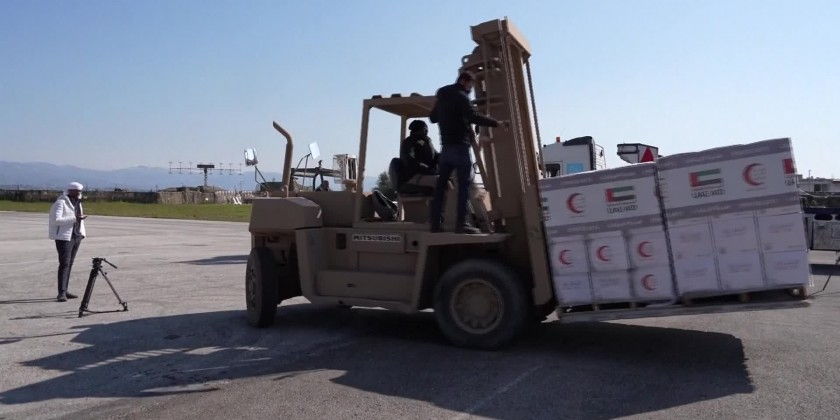 The al-Areen Foundation, affiliated with the wife of the President of the regime, Bashar al-Assad, has caused a state of great popular resentment and anger among the Syrian earthquake victims residing in the shelters in the regime-held areas.
Their outrage comes as the lack of coordination and fairness in the distribution of aid by one of the institutions, previously known as the al-Bustan Association.
Locals reported that those in charge of the al-Areen Foundation deliberately marginalize and humiliate people in the town of Bustan al-Basha, near the city of Jableh in the coastal countryside of Latakia.
Moreover, it has limited the distribution to only some of those affected in several villages within the Jableh regions of Lattakia countryside, and al-Qadmous in Tartous.
In addition to that, aid is being distributed to unaffected families and undeserving individuals whose names have been registered to obtain assistance, while dozens of affected families have not received any support from the Foundation.
Meanwhile, those in charge of distributing relief aid dealt with the victims inappropriately, as the aid was distributed in Jableh in a humiliating manner.
While local sources confirmed that relief materials are being sold on stalls in Damascus, Lattakia and other regions under the Assad regime at cheap prices, the aid did not reach dozens of affected villages and towns, amid appeals for the entry of UN aid to those areas.
The al-Areen Foundation of Asma al-Assad was linked to Rami Makhlouf, the cousin of Bashar al-Assad. It was later seized by Asma on Russian orders, and the institution is responsible for distributing humanitarian aid within the Syrian provinces under the regime, especially the coastal regions.
After two weeks, the number of victims in Syria has reached approximately 5,328 since the disaster occurred.