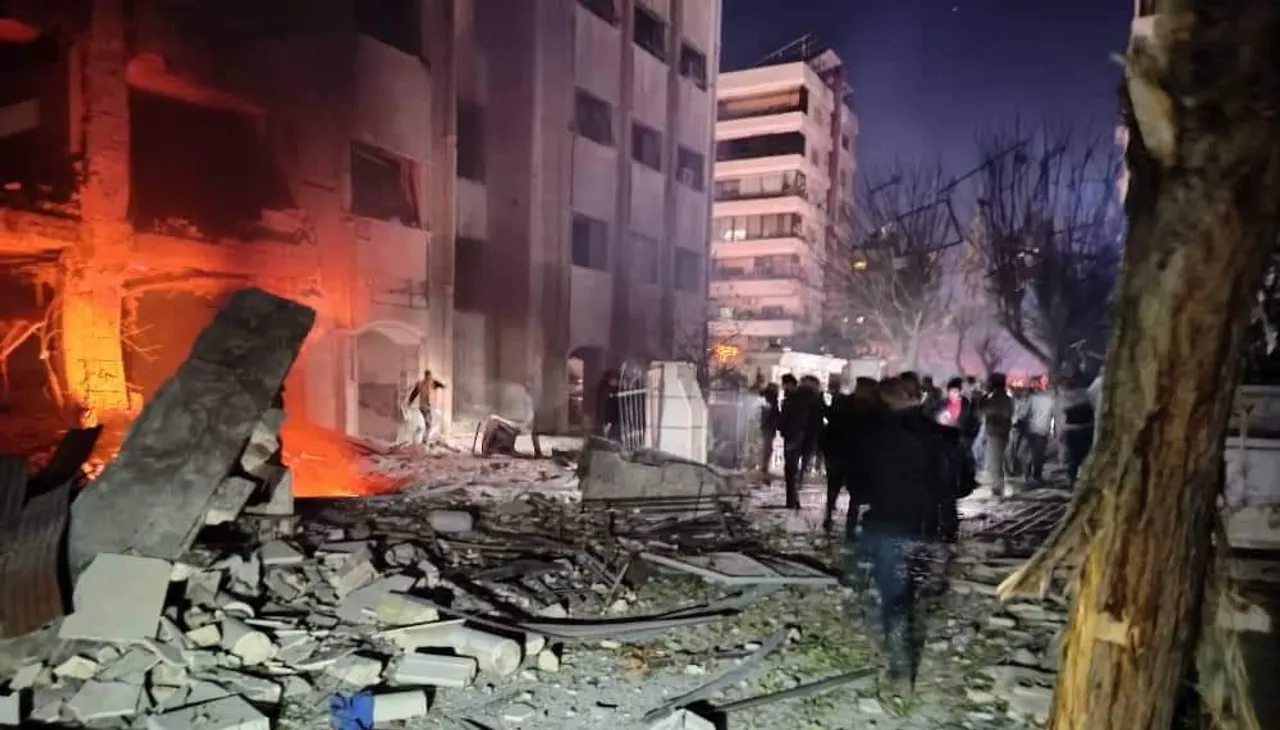 Assad regime state media SANA announced that early Sunday morning at 12:22 Israeli forces "carried out an aerial aggression from the direction of the occupied Golan Heights targeting several areas in Damascus and its vicinity."
According to the Syrian Observatory for Human Rights (SOHR), the strikes targeted areas between Sayeda Zeinab and Al-Diyaba in the suburbs of Damascus, where Iranian-backed militias are stationed. The human rights group also mentioned an additional strike that hit "an Iranian cultural center in Kafr Susah, which destroyed a building and left casualties," and started the targets were "Iranian militias and the Lebanese Hezbollah." The Kafr Susah neighborhood in Damascus is home to an Assad regime intelligence headquarters and offices of security agencies as well as housing many senior members of the regime.
In a statement from SANA, one soldier and four civilians were killed in the Kafr Susah strike and 15 civilians were injured. According to SOHR 15 people were killed including a woman near a roundabout that was hit by a missile.
This is the second such attack since the beginning of 2023, just last month an airstrike on a warehouse and Damascus international airport killed seven militiamen backed by Iran. Last year there were 32 strikes against Iranian and Hezbollah infrastructure in Syria which were attributed to Israel. According to SOHR, the strikes in 2022 killed one civilian and 89 combatants injuring 121.