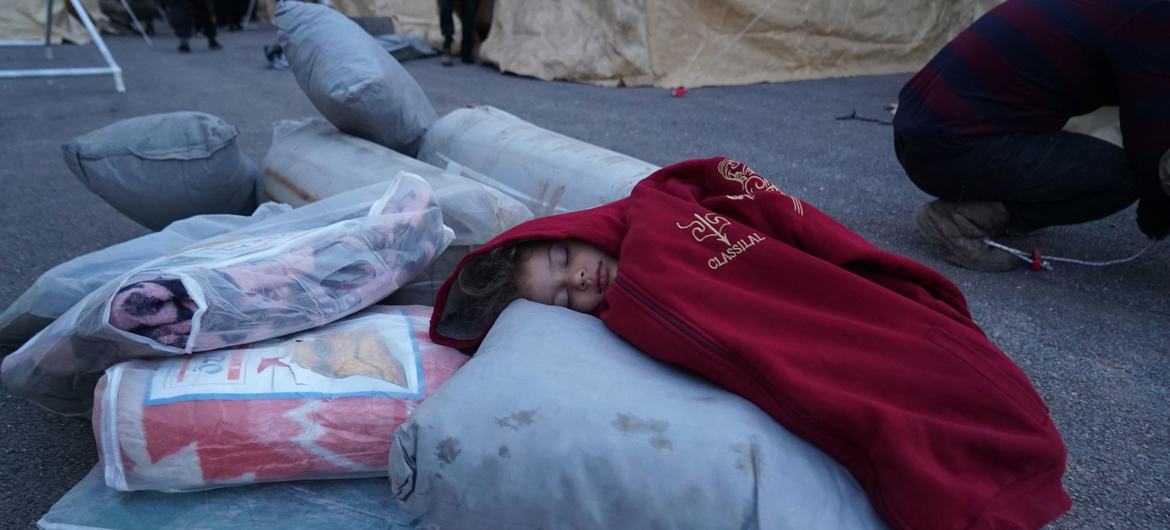 For the nearly four million children, 350,000 of whom have been displaced by Assad, they risk the loss of more than just their homes and belongings. Their futures are at risk, due to 12 years of war and the catastrophic earthquake which has affected northern Syria.
Following nearly 12 years of brutal bombing by Assad and his Russian allies, which often targeted schools, many children have already lost years of education, and a lack of schools, security, and staff have resulted in an entire generation at risk of losing their education.
Despite these hardships the education sectors in the liberated areas had slowly been rebuilding over the last few years, reestablishing primary schools as well as specialized programs and universities as well. However, following the February 6th quakes and the more recent February 20th quake, many schools were closed due to safety concerns. Some were destroyed while others remained closed awaiting inspections from engineers.
According to a February 28 report by the UN, "some schools in Idlib have reportedly resumed over the weekend, however, at least 20 schools remain as shelters for people seeking safety."
UNICEF Regional Director for Europe and Central Asia, Afshan Khan, told reporters in Geneva about the dangers the recent quakes posed to the children in affected areas saying, "So many had already lost their homes once before; this is the complexity of the tragedy that we see before us now," she said, "We know how important learning and routine is for children and their recovery," she continued, "children need support so they can regain a sense of normalcy."
Education is one of the most important and stabilizing factors in the lives of millions of displaced Syrians in the liberated north, one of the greatest disruptive factors to the lives and education of children is constant displacements, and these recent earthquakes have caused the displacement of thousands of families.
Riyad Jassem, head of the educational office in the local council of hard-hit Jindires said about the situation, "The earthquake affected about 16,500 students in Jindires and its countryside. Today, they are out of school, and most of them are displaced in camps and villages on the outskirts of Jindires."
Rebuilding the homes and infrastructure of the more than 100 towns and villages in northern Syria impacted by the earthquakes may take years, putting thousands of children, already robe of years of education and normalcy at further risk of losing their futures.