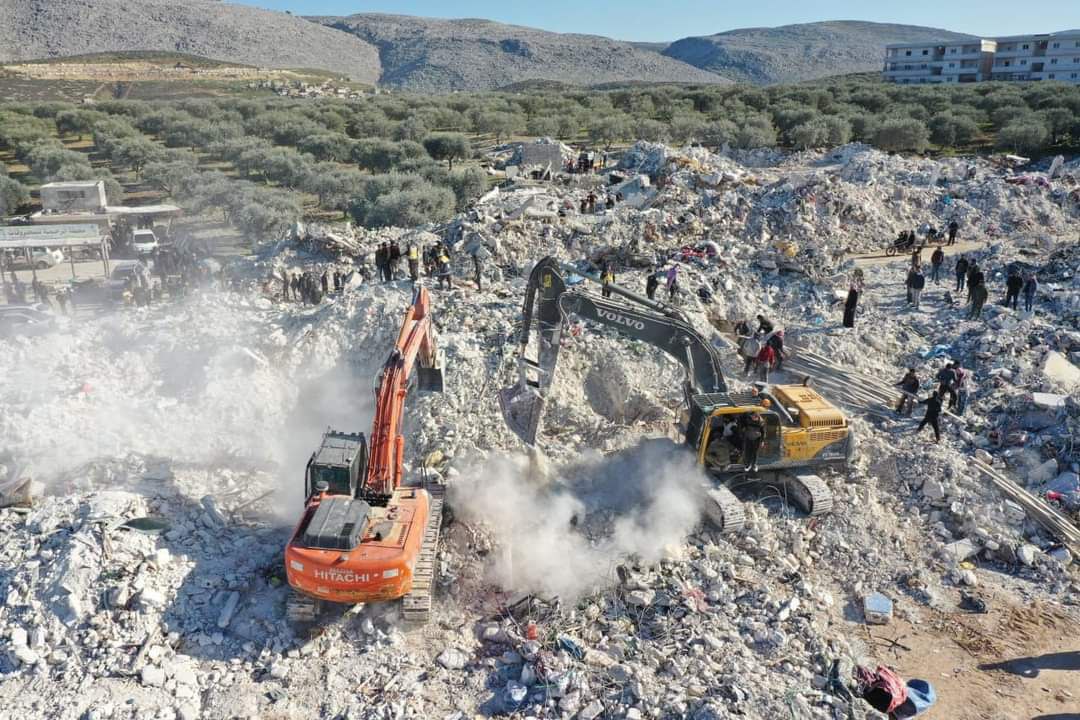 The destructive earthquakes that struck northwestern Syria on February 6 affected various aspects of life in an already wretched region, which includes over 5 million civilians, most of whom are displaced.
According to the Syria Response Coordinators, the number of documented displaced persons reached 189,843 people, of whom 55,362 reside in shelters.
The team confirmed that the number of destroyed homes mounted to 1,298, in addition to over 11,176 damaged homes, while the number of affected people exceeded 1,43,433.
Moreover, damage occurred in 323 educational facilities, 43 offices of affiliated organizations or projects, and 81 civilian facilities such as markets, housing units, mosques, and others.
The SRC also confirms that the economic losses in the region have so far reached more than 511 million dollars, as an initial value of the damages of the public and private sectors and other facilities.
Regarding the humanitarian response operations, it said: 263 trucks carrying UN aid entered the region through various crossings, indicating that 85% of the aid crossed through the Bab al-Hawa crossing, while the rest of the crossings are still operating at a minimum.
The number of relief trucks from international organizations and donations was 245, and the number of trucks provided by local donations was 198.
Concerning the initial needs in northwestern Syria, urgent support with medical consumables, surgical supplies, sterilization materials, and dialysis supplies must be provided. However, only the minimum requirements have been provided so far.
It also warned of the spread of diseases and epidemics as a result of many factors, most notably cholera, skin diseases, and other chronic diseases, and the contamination of potable water from wells and others, as a result of the earthquakes and constant aftershocks.