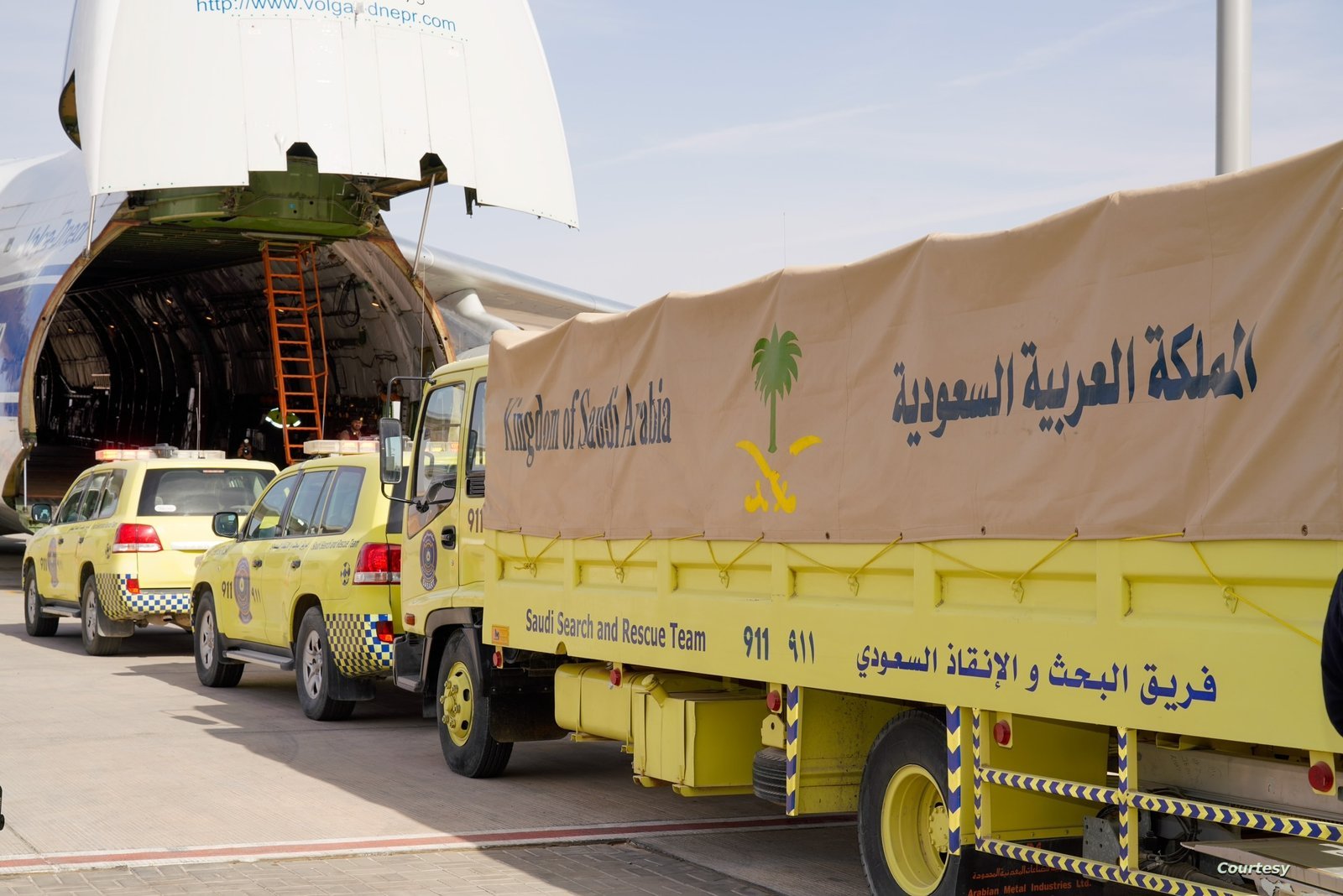 Thursday, February 24th a convoy of 44 trucks bearing earthquake relief entered northern Syria from Turkey via the Al-Hamam border crossing, the convoy was from the Kingdom of Saudi Arabia's (KSA) King Salman Humanitarian Aid and Relief Center.
This is the second KSA convoy to enter via the crossing since the devastating earthquake that has left thousands dead and many more homeless. On the 11th a Saudi convoy containing aid and specialized search and rescue teams entered northern Syria en route to Jindires.
The convoy consisted of around 500 coal for heating, blankets, and mattresses, as well as flour for local bakeries. The aid will be distributed to the earthquake victims of the hard-hit liberated areas of Aleppo and Idlib provinces.
According to Reuters KSA has pledged 183 million Saudi riyals ($48.8 million) to fund reconstruction and support projects in the earthquake-stricken regions of Turkey and Syria. The projects are said to cover orphan sponsorship and care and building housing units and other necessary infrastructure.