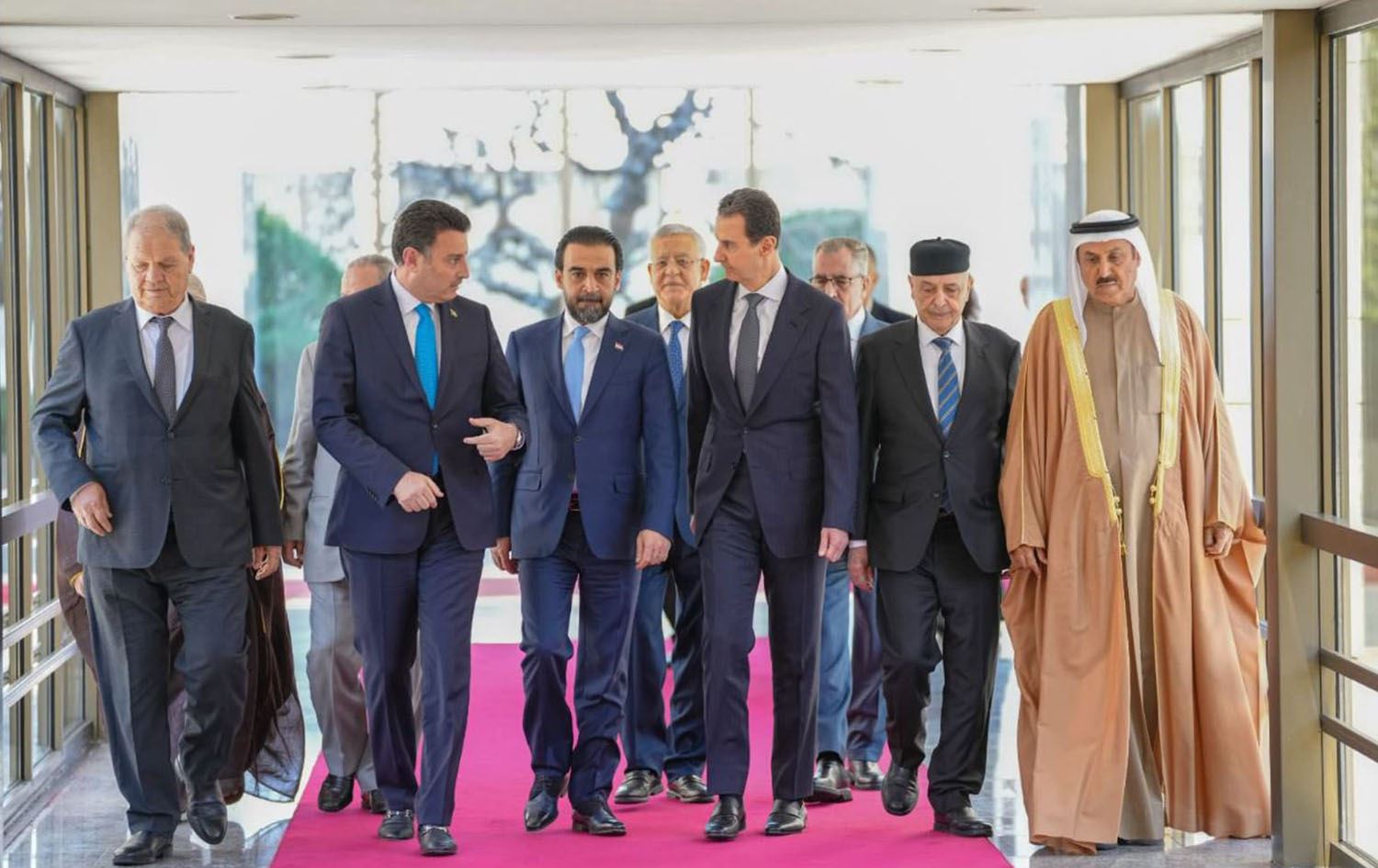 While Assad and some Arab states are exploiting the suffering of the Syrian people for political and economic gains several Arab states stay steadfast in their censure of the criminal Assad regime. Following the series of devastating earthquakes that have caused mass destruction and loss of lives in southern Turkey and northern some states have tried to capitalize on the disasters in order to reestablish ties with the government of Bashar Assad.
The Arab League and the international community ostracized Assad in 2011, in the following years the regime has persisted its crimes against the Syrian people, including systemic rape, torture, imprisonment, enforced disappearances, murder, bombings, and chemical attacks. In the last few years, many countries have sought to normalize relations with Assad and have seen last month's earthquakes as a means of restarting relations
While the governments of Algeria, Bahrain, Egypt, Jordan, Oman, Tunisia, and the UAE have taken advantage of the situation to reach out to Assad, sending delegations and coordinating visitations not all nations are so soon to forget more than a decade's worth of, and still ongoing, crimes against the Syrian population.
Politician and Lebanese Forces Party (LFP) leader, Samir Geagea commented on the behavior of those reaching out to Assad's regime to bring it back into the "Arab fold" that,"[it] is in the eternal embrace of Iran, and whoever normalizes with this regime is normalizing with Iran and not with the Syrian people." He also expressed his disgust with the overtures saying, "the earthquake killed, at the worst, seven thousand Syrians, while the Assad regime has killed hundreds of thousands." Gaegea pointed out that to those who claim their actions are signs of solidarity with the afflicted people of Syria, "sincere solidarity is in saving them from this regime that has tormented them."
Qatar, Kuwait and Libya affirmed their steadfastness in opposition to Assad's crimes and normalization. Kuwaiti Foreign Minister Sheikh Salem Abdullah Jaber Sabah expressed that Kuwait had "no plans for normalization with the Syrian regime."
While Libya's head of the Supreme Council of State, Khaled al-Mishri, said, "We reject normalization with the Assad regime, which has carried out reprisals against its people, tens of thousands of Syrians died at the hands of the Assad regime and we refuse to consider Assad as the representative of the Syrians as he committed the most horrible crimes against them."
Al-Mishri was very clear that Libya did "not agree in any way to the return of the [Assad] regime to the League of Arab States," noting that "none of the Libyan people sympathize with the Assad regime," yet instead, "sympathize with the Syrians who were killed by the regime and committed dozens of massacres against them."
Majid Al-Ansari, Qatari Ministry of Foreign Affairs spokesman said at a briefing Tuesday evening, "the reasons that called for freezing Syria's membership in the Arab League still exist." Qatar's ruler Emir Sheikh Tamim bin Hamad al-Thani described Assad in an interview in September of last year as, "a president who oppressed his people, committed massacres against them and displaced millions."
US Congress Foreign Relations Committee member Jim Risch commented on the nations attempting to normalize and violate sanctions under the guise of "humanitarian aid" saying that such steps, "will not benefit our Arab partners," while US House of Representatives member Joe Wilson warned that attempts to violate sanctions and the Caesar Act, "threatens serious consequences."