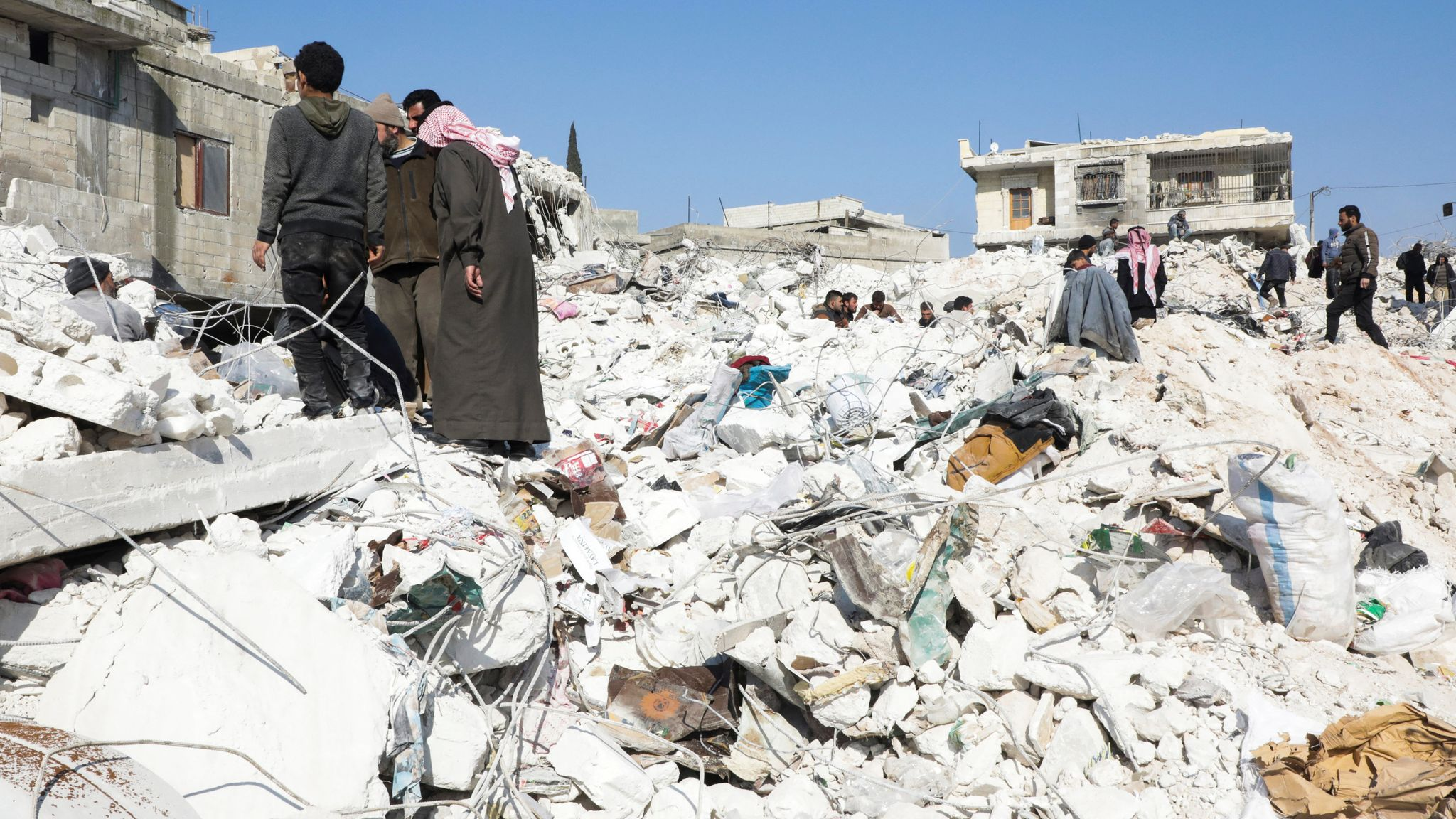 The Syrian Response Coordinators team mentioned in a report that the operations of sending humanitarian aid to northwestern Syria have not witnessed any real developments or improvements, over three weeks after the earthquake disaster that hit the region.
According to the team, the regions of northern Syria received 34.85% of the total aid after the earthquake, while the regime acquired 65.15%.
The report added that the rate of humanitarian response in northwest Syria did not exceed 13.18% of the total affected people, compared to 49.83% in the areas of the Syrian regime.
It documented the arrival of 253 humanitarian aid planes from 33 countries to the areas of the Syrian regime, in addition to land convoys and sea vessels.
The SRC accused "the parties on the ground" of being fully responsible for the "floundering in the humanitarian response, amid the absence of a unified plan for response operations.
It called for a comprehensive review of the management of humanitarian operations in Syria in general, especially the liberated areas.
Last night, the UN Security Council held its session No. 9272 to discuss the repercussions of the earthquake that hit Syrian regions, and to discuss the latest developments in the Syrian arena.
The session started with a briefing from the UN Special Envoy to Syria, Geir Pedersen, who welcomed what he called the "new exceptions" in the sanctions program to address the humanitarian needs in Syria.
"I welcome the humanitarian exceptions to sanctions issued under the recent earthquake-related unilateral sanctions regimes, including from the United States, the United Kingdom and the European Union," he said.
He noted, "We saw a relative lull in violence after the earthquake, which facilitates relief operations," calling on the "active parties" on the ground to work to ensure calm.
Pedersen considers that "making concessions from all parties will be a win-win for all."
For his part, the Under-Secretary-General for Humanitarian Affairs and Emergency Relief Coordinator, Martin Griffiths, said that the response to the earthquake in Syria was delayed, warning of the risk of exacerbation of diseases following the earthquake that struck the region.
He added that the earthquake destroyed entire neighborhoods in both Syria and Turkey, and that more than 5 million Syrians are in need of urgent assistance.
Griffiths said: "The United Nations sent hundreds of trucks to Syria in response to the earthquake disaster, pointing out that the response was delayed and that the opening of the crossings was an important step for the delivery of aid."