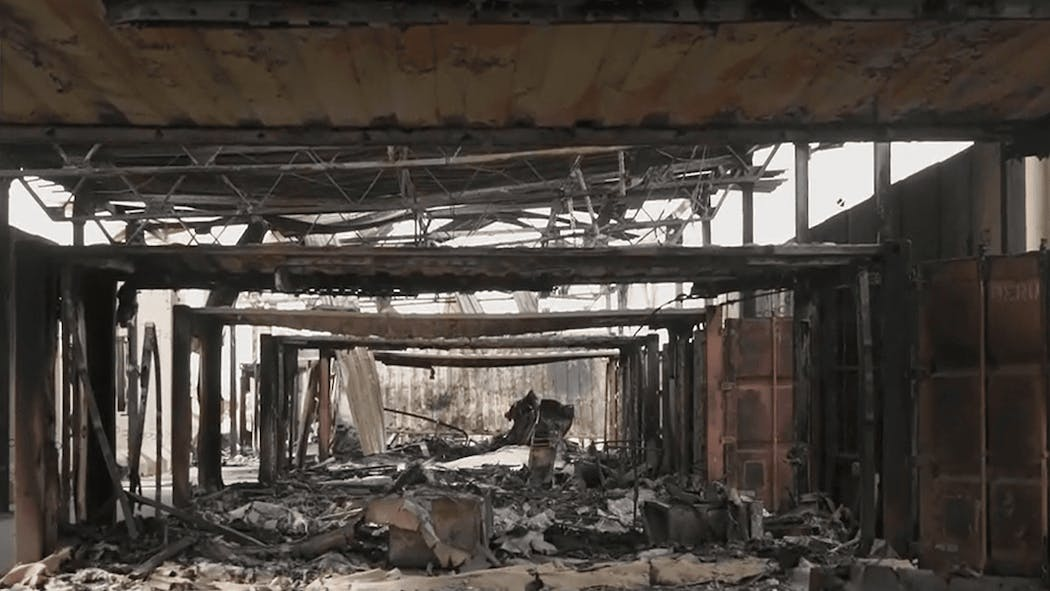 Last night, missile strikes launched by Iranian militias targeted the US bases in the eastern countryside of Deir ez-Zor.
According to reports, the bases of the al-Omar oil field and the Conoco gas field were struck with seven missiles, which were launched from the sites of the Iranian forces in the Harabish neighborhood of Deir ez-Zor city, in the village of Hatla and Deir ez-Zor airport.
The shells landed inside the American base, while one of the rockets fell on civilian homes in the town of Dhiban, in the vicinity of the al-Omar field base, causing significant material damage.
US official revealed, last night, that an American soldier was wounded, as a result of a new attack by three drones that targeted an American base, in eastern Syria.
The official said: An American soldier, who is in stable condition, was injured in a new bombing which targeted 3 locations of the American forces in Syria.
The official added that the US air defenses shot down two of the three drones that attacked one of their positions in eastern Syria.
The bombardment was followed by a huge mobilization of the Iranian forces, evacuating all their military points in case of any US retaliation. They evacuated their military positions on al-Arbaeen Street in the city of Deir ez-Zor, as well as their military base in the city of al-Bukamal.
The Iranian attack reportedly came in response to the US airstrikes that targeted their bases earlier on Friday.
US Secretary of Defense Lloyd Austin said in the statement that President Biden authorized the launch of a precision air strike in response in eastern Syria against facilities used by groups affiliated with the Iranian Revolutionary Guard.
"As President Biden has made clear, we will take all necessary measures to defend our people and we will always respond at a time and place of our choosing. No group will strike our forces with impunity," he added.
On Friday, US President Joe Biden said, in his first comment on the incident mentioning that there was an attack in Syria on their forces by Iranian-backed groups, and he authorized the retaliation quickly. Biden added that the USA does not seek escalation with Iran.