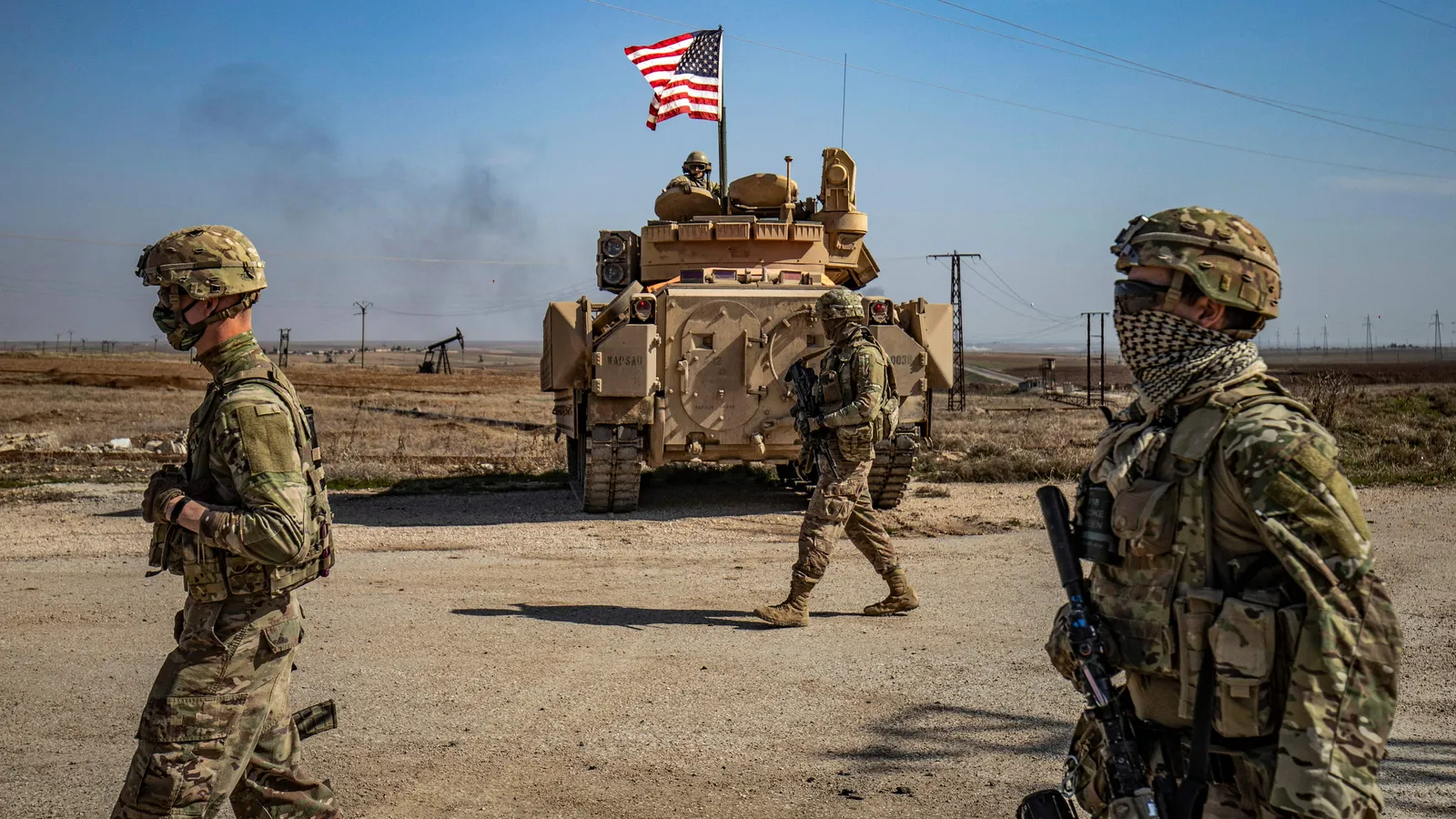 According to a statement by the US Department of Defence (DOD) published on March 23rd one US contractor was killed and another injured in an attack by a "one-way unmanned aerial vehicle," which also injured five US military personnel as it exploded in a maintenance facility of a Coalition base near Hasakah in northeast Syria. Two injured soldiers were treated on site and three were evacuated to Iraq, along with the wounded contractor, for medical treatment at US facilities there.
According to the DOD, the drone that caused the causalities was of Iranian origins, as a result Secretary of Defense Lloyd J. Austin, "authorized US Central Command forces to conduct precision airstrikes in eastern Syria against facilities used by groups affiliated with Iran's Islamic Revolutionary Guards Corps (IRGC)."
Nine hours after the collation base was attacked, around 11 at night, several US aircraft conducted airstrikes on areas of Deir Ezzor near the Iraqi-Syria border. The areas hit are controlled by Iranian-backed militias and IRGC and contain several oil fields. Austin warned, "No group will strike our troops with impunity."
According to local sources on the ground working with Syrian Observatory for Human Rights (SOHR) strikes were also carried out in Deir Ezzor, Bukamal on the Iraqi-Syrian border and Al-Mayadeen. The strikes, conducted by drones, occurred around four in the morning, targeting several warehouse and military points used by Iranian and Lebanese militias, including the IRGC. Sources claim that several IRGC members were among the killed and wounded.
Rami Abdel Rahman, SOHR head said, "US strikes targeted a weapons depot inside Deir Ezzor city, killing six pro-Iran fighters, and two other fighters were killed by strikes targeting the desert of Al-Mayadeen and near Albu Kamal."