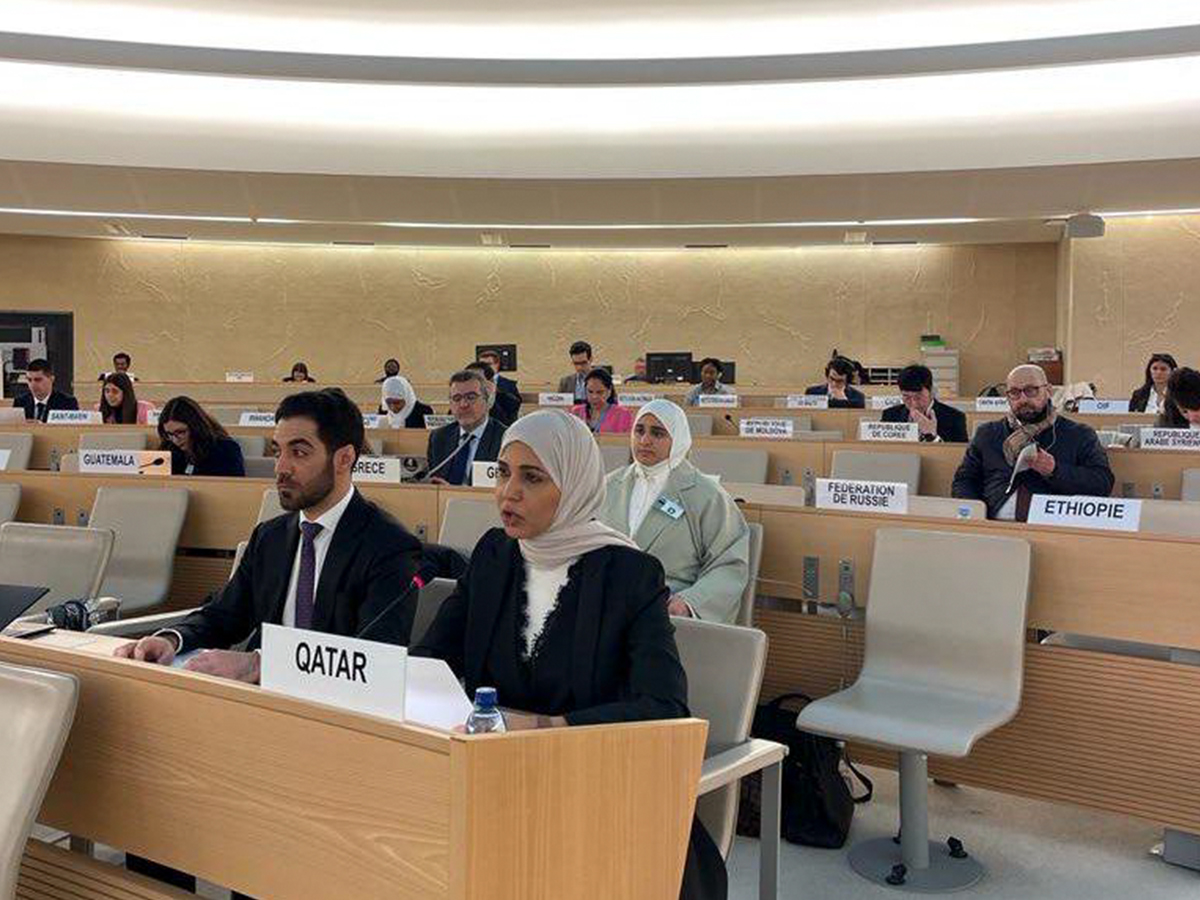 Hind Abdul Rahman al-Muftah, Qatar's representative to the UN, told the Independent International Commission of Inquiry on Syria in Geneva last week that the political solution in Syria is impeded and at an impasse due to a lack of sincerity of Assad and his regime and the continued insistence on a "military and security solution" to the crisis which manifests in the killing of Syrian people.
According to al-Muftah, the Assad regime has made, "arbitrary detention, enforced disappearance, killing, torture, destruction, forced displacement, siege, the use of internationally banned chemical weapons, the deliberate and indiscriminate targeting of civilians and civilian objects, and the commission of the most heinous crimes and gross violations of human rights," its approach to the Syrian conflict since its beginning 12 years ago.
The report presented to the commission highlighted that the absence of any legitimate attempts at a political process exacerbates the humanitarian crisis, prolongs the conflict, and contributes to regional instability. Last month's earthquakes were also mentioned and it was said that the human suffering from the earthquakes was worsened due to the exploitation and weaponization of the relief efforts and disaster by the Assad regime.
Qatar's UN representative also called upon the international community to be more proactive in pursuing justice and protecting Syrians saying, "the international community must take more measures to ensure the protection of the Syrian people, alleviate their suffering, and ensure the accountability of all those responsible for the violations and crimes committed against them."
Qatari Ministry of Foreign Affairs spokesman, Majid al-Ansari added, "Qatar is involved in many initiatives and efforts that seek to resolve the Syrian crisis. We support any initiative aimed at finding a comprehensive peace that fulfills the aspirations of the Syrian people," and said that Qatar "supports all Arab and international efforts in this context."