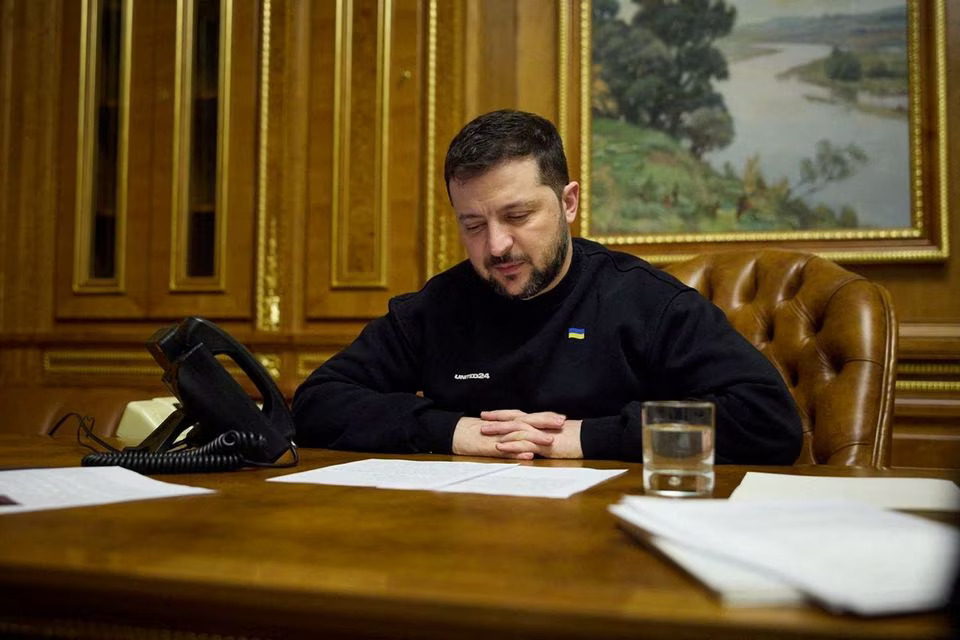 In a March 18th speech Ukrainian President Volodymyr Zelenskyy spoke about Assad and Putin's crimes not only against Ukrainians but also Syrians. He described them as, "aggression against the international order, against normal, peaceful human life," and said, "in particular, on the territory of Syria. The people of Syria have not received adequate international protection, and this has given the Kremlin and its accomplices a sense of impunity."
Early that day Zelenskyy introduced over 400 new sanctions against 141 entities and 300 individuals, from Iran, Russia and Syria. Chief among them was regime dictator Bashar Assad his Prime Minister Husein Arnus and the regime's Foreign Minister Faisal Mekdad. The sanctions set to last 10 years include the blocking of assets, restrictions on trade operations, and suspension of economic and financial obligations.
The Ukrainian sanctions come on the heels of the International Criminal Court's (ICC) charges against Putin with war crimes and the announcement of tacit support for Russia's invasion of Ukraine by Assad during his recent visit to Moscow. The sanctions, Zelenskyy said, were meant to punish, "those who produce weapons for terror against Ukraine, who help Russia incite aggression, in particular by supplying Shahed drones, who support Russia's destruction of international law."
Ukraine's government also recently announced their plans to continue the repatriation of Ukrainian women and children being held in what they described as "terrible conditions." Earlier this month Ukraine oversaw the repatriation of two women and six children, alleged to have been associated with ISIS.
"It is not the first time that the Ukrainians have taken their citizens out of Syria. Of course, this task must be completed and it will certainly be in the near future," said General Intelligence Service of the Ministry of Defense officer Andriy Yusov. According to the government nearly 70 Ukrainian women and children remain captive in Syria. However, Ukraine is determined to see all citizens returned safely home as Yusov said, "Even in the conditions of Russia's aggressive war, Ukraine does not forget about its citizens in trouble and will come to help anywhere on the globe."
Ukraine cut diplomatic ties with Syria in June last year after Damascus recognized the Russian-occupied areas of eastern Ukraine as independent states and these recent sanctions are the most recent act of censure against the brutal Assad regime.