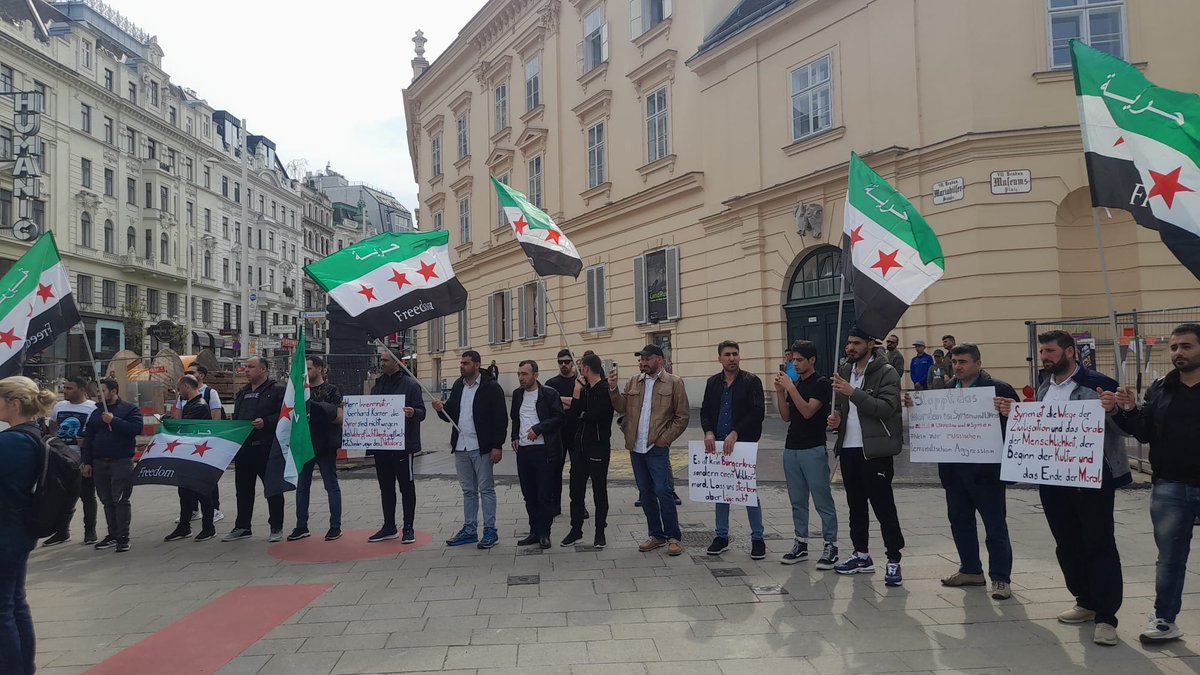 The 12-year-long Syrian revolution, which began in 2011, has been one of the bloodiest conflicts in recent history, resulting in the displacement of millions and nearly half a million deaths. Over a decade, the regime of Bashar al-Assad has been accused of numerous atrocities against Syrian civilians, including chemical weapons and barrel bomb attacks, mass murder, and torture.
Despite his numerous documented crimes, some nations have called for normalizing relations with the Assad regime and engaging in reconciliation efforts. However, despite their ongoing suffering and 12 years of war, siege, and attacks, the Syrian people remain steadfast in their principle of "No normalization with the criminal Assad!"
Under this slogan, thousands of protesters in various countries have taken to the streets to show their rejection of reconciliation and normalization with the Assad regime or their dedication to seeing that Assad is removed from power and held accountable for his numerous crimes against humanity and the people of Syria.
The protests, organized via social media by Syrian activists from around the world, began on Sunday and will span several days and countries. In addition to the free cities of northern Syria, such as Afrin, Akhtarin, Azaz, al-Bab, Idlib, Jarabulus, Marea, Rai, and Tal Abyad, cities in Austria, Belgium, Britain, Denmark, France, Germany, the Netherlands, and Turkey are also participating.
Earlier this month, thousands of people across northern Syria united in rallies under the slogan "Death Before Reconciliation." This campaign seeks to surpass its predecessors by becoming a truly international movement, going from protests in dozens of cities throughout three provinces to a multinational movement spanning nine countries throughout Asia and Europe.
"Normalization with this criminal regime is an unforgivable crime," said one protester. It is hoped by the participants that this message will spread through the campaign, which is taking a previously localized sentiment and making it truly global.