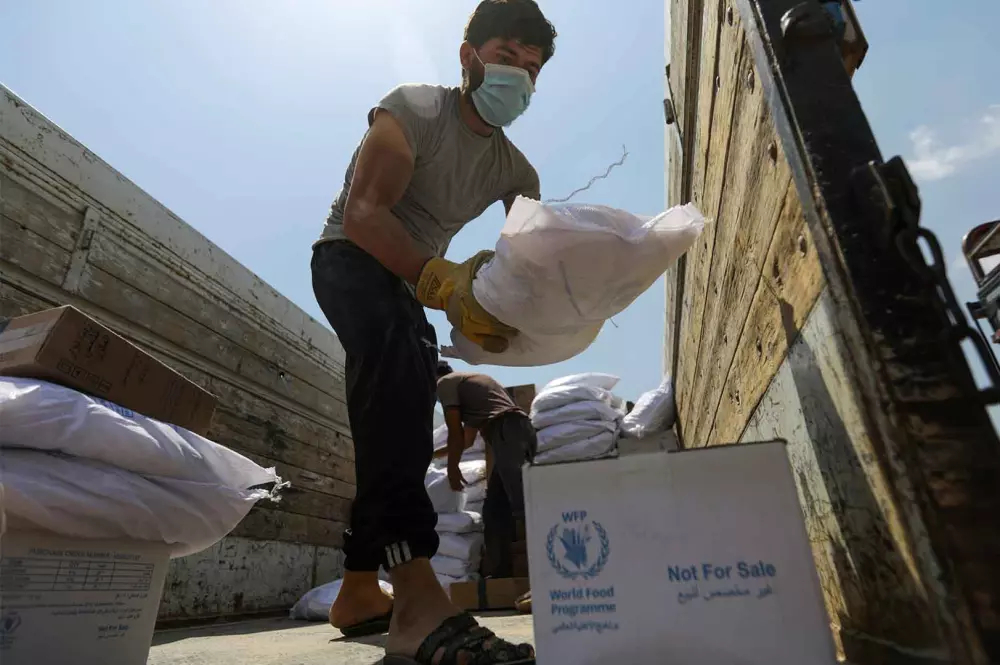 According to a study by the Syria Response Coordinators Team (SRC) in spite of increased international attention and goodwill following February's catastrophic earthquakes, there has been a reduction and shortage of aid in northern Syria when compared to previous months and years.
A review of the aid coming into northern Syria during March showed that 746 UN trucks entered Syria via Turkey. The UN aid convoys came through three separate crossings; 574 trucks via Bab al-Hawa, 143 by Bab al-Salama, and 29 trucks through the al-Rai crossing.
By comparison, in March of last year, 1,469 UN trucks entered through a single crossing, Bab al-Hawa, meaning there was a nearly 50% drop in the aid entering the region despite the increase in access points and international attention.
The study further showed that of the 1,202 international aid trucks that entered northern Syria in March 2023, 80% of those were from preexisting programs, with only 20% being newly dispatched relief due to the earthquake.
From a total allotment of $4.8 billion pledged by donor countries for Syria, only $269 million has been received thus far. In light of this and the reduction of deliveries by half compared to the previous year the SRC expressed extreme concern about the apparent deficit for humanitarian programs in northern Syria, especially in relation to the increasing difficulties facing the Syrian people in the region due to the earthquakes and ongoing war.