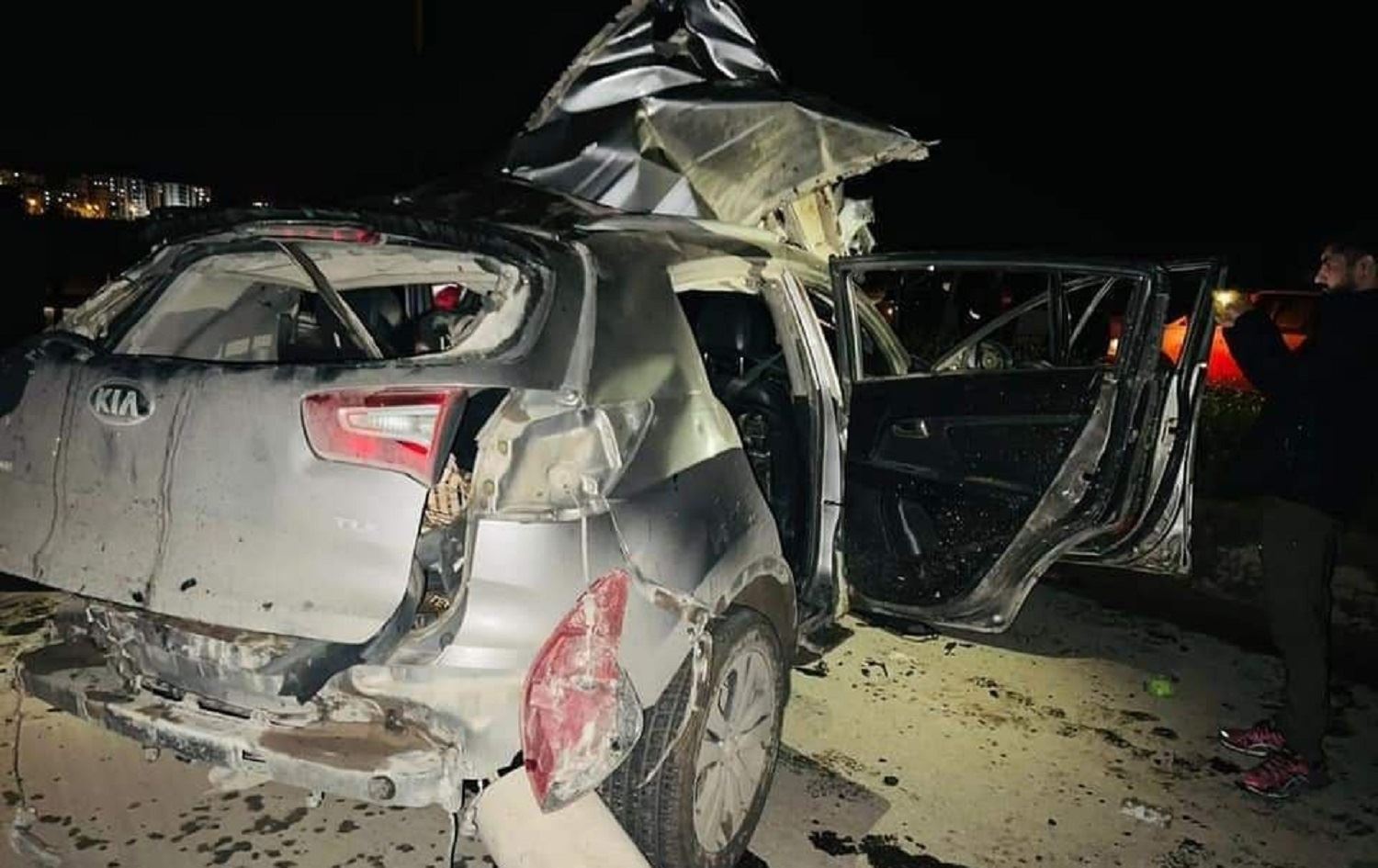 According to local sources, a commander in PKK-affiliated Syrian Democratic Forces (SDF), Mihemed Sari, was killed in a drone strike along the Turkish border near Hasakah's Qamishli City. The strike hit his vehicle around two early Friday morning, injuring his bodyguard and killing him.
Last week in Iraq's Kurdistan region another suspected Turkish drone strike struck near an SDF and US convoy outside of Sulimaniyah Airport believed to be targeting SDF leader Mazloum Abdi, however, the Turkish Defense Ministry has denied any links to the attack.
While Turkey has not released any official statements regarding the incident it is widely believed that the strike was carried out by Turkey, which considers the group an extension of the PKK, an internationally designated terrorist organization.
A statement released by The People's Defense Units (YPG) Press Center said that "on 14 April, an armed drone belonging to the invading Turkish state targeted a vehicle near the Nusaybin gate on the Hizam road in (Qamishli). As a result of the attack, our comrade Baran Nisaybin fell as a martyr."
If responsible, this would be the eleventh Turkish drone strike in the SDF-controlled "Autonomous Region" this year and the first such strike, in Syria, since February. According to the Syrian Observatory for Human Rights (SOHR), Turkish strikes in SDF-controlled Syrian have resulted in the deaths of 12 people, including four civilians.