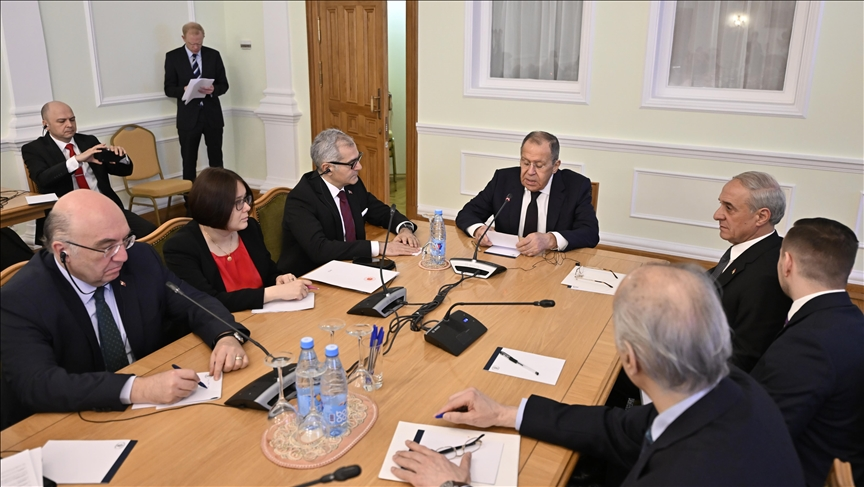 Researcher and analyst on Turkish affairs and international relations, Taha Odeh Oglu, revealed that the consultations in the Moscow quadripartite meeting between the Assad regime, Turkey, Russia and Iran did not reach what was required, but rather reached a dead end due to the intransigence of the parties.
Odeh Oglu mentioned in an interview with the Neda Post news agency: "As expected, it finally happened. However, nothing new came about from the meeting of the deputy foreign ministers of Russia, Turkey, Iran, and the Syrian regime. These results and outputs haven't established the right steps for normalization between Ankara and Damascus."
The Turkish researcher added that "the meeting did not follow the plan that was schemed during the past months, despite the efforts made by Moscow to restore diplomatic and political relations between the two countries, and the talks were far from reaching consultation."
"Each party endeavored to repeat the demands that the other party had previously rejected – foremost being the regime's demand for a complete Turkish withdrawal from all of Syria. We noticed that in the end a title was agreed upon which had been mentioned previously – continued consultations regarding Syria, referring to attempts to normalize for an indefinite period," said Oglu.
Regarding the reasons for the failure of the meeting, he stressed that "we couldn't see any signs of the success of the meeting, even from Russia's speech. Furthermore, the statement issued by the Russian diplomacy was limited to indicating that the attendees discussed preparations for holding a new quadripartite meeting with the completion of contacts."
"There is also an important point, which caught my attention, especially the electoral elections in Turkey. The Syrian regime is trying to exploit the Turkish President's need for normalization to please the Turkish people, especially about returning Syrian refugees. It is noticable that he is trying to obtain the largest number of Turkish concessions in his favor," he said.
Oglu concluded: "What concerns Turkey in the first place now is passing the election stage safely and withdrawing the pressure card from the hands of the opposition."