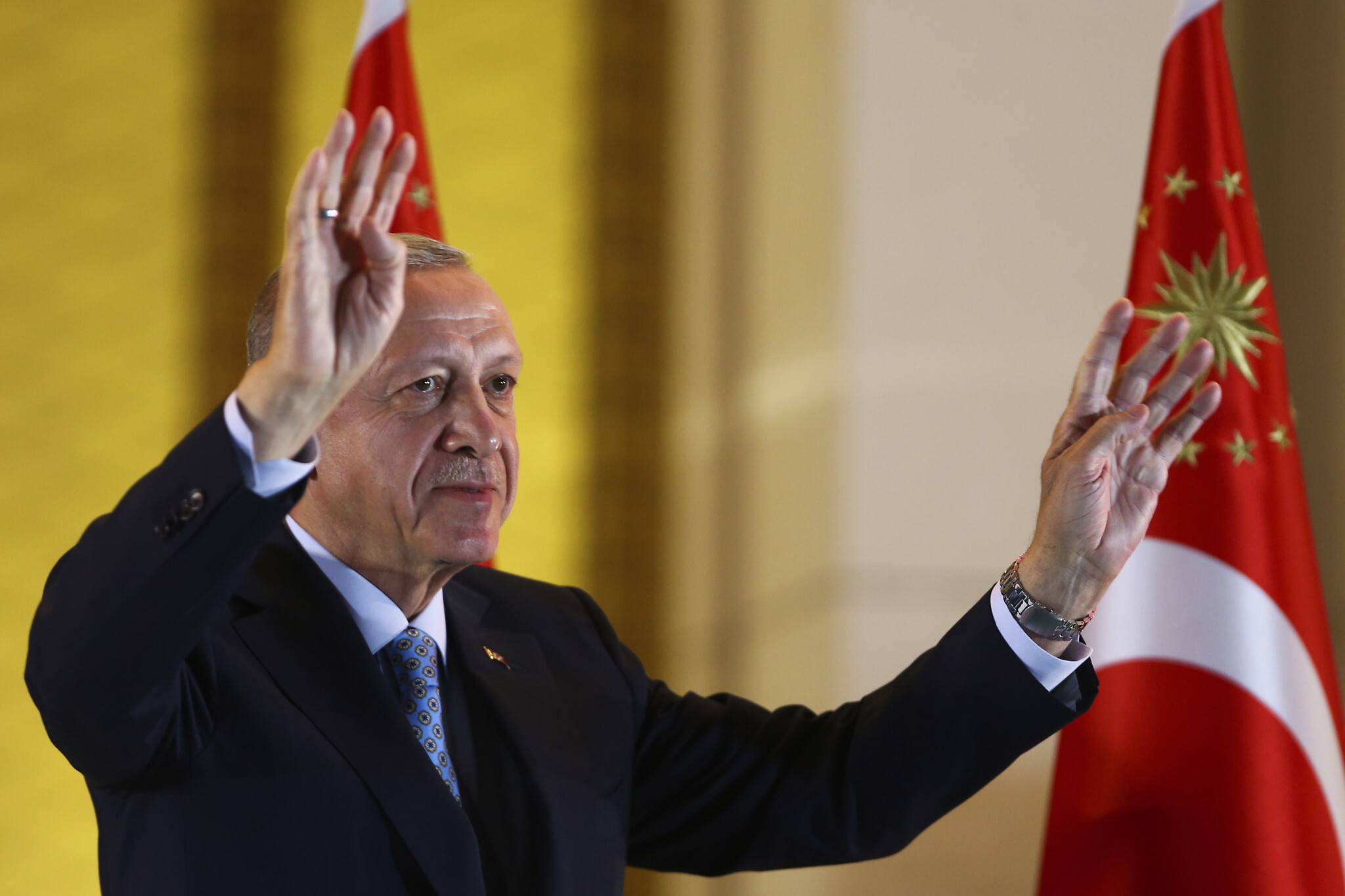 Turkish President Recep Tayyip Erdogan emerged victorious in the recent elections, prompting various activists and political entities from the liberated areas of Syria to extend their congratulations.
Abu Maria al-Qahtaani, a prominent HTS member, expressed his congratulations to the Turkish people on Twitter, stating, "We congratulate the Turkish people on President Erdogan's victory and the defeat of the Alawite-Nusayri candidate. We pray that Allah guides President Erdogan and keeps him away from the criminal Assad, who has killed the people of Sham and committed crimes against them. It is the duty of every Muslim and fair-minded person to stand with the people of Sham, not with their oppressors and murderers."
Abdurrazzaq al-Mahdi, a respected scholar, joined in celebrating Erdogan's win and conveyed his congratulations to both the Turkish people and Syrians residing in Turkey. He acknowledged that the Syrians were previously at risk of deportation and persecution but found refuge in Turkey. Al-Mahdi also expressed his hopes for Erdogan's success in leading the nation and adhering to the teachings of the Quran and Sunnah, seeking the betterment of the country and its inhabitants.
In a similar tone, Ahrar Sham, one of the major military faction, congratulated Erdogan on his presidential victory, emphasizing the significance of surpassing this critical milestone. They conveyed their wishes that this triumph would bring goodness to Turkey, its government, its people, as well as the blessed revolution of the Syrian people. The statement called upon the oppressed and the vulnerable to support Erdogan through prayers for triumph, guidance, and empowerment.
The Department of Political Affairs in the liberated areas also extended their congratulations to Turkey, its government, and its people on Erdogan's re-election. They expressed hope that this victory would lead to increased security and prosperity for the Turkish people and further support for the just cause of the Syrian people and their blessed revolution. Additionally, they called for Turkey to enhance its role in combating oppression and standing with the oppressed around the world.
Despite the felicitations from these Syrian activists and political entities, many Syrians remain cautious and skeptical of Erdogan's government. The Turkish government's efforts to normalize relations with the Assad regime have resulted in a substantial loss of trust among Syrians, who have suffered greatly during the ongoing conflict. As Turkey moves forward under Erdogan's leadership, it will be crucial for the Turkish government to address these concerns and rebuild the trust of the Syrian people, ensuring a more inclusive and sustainable approach towards Syria's future.