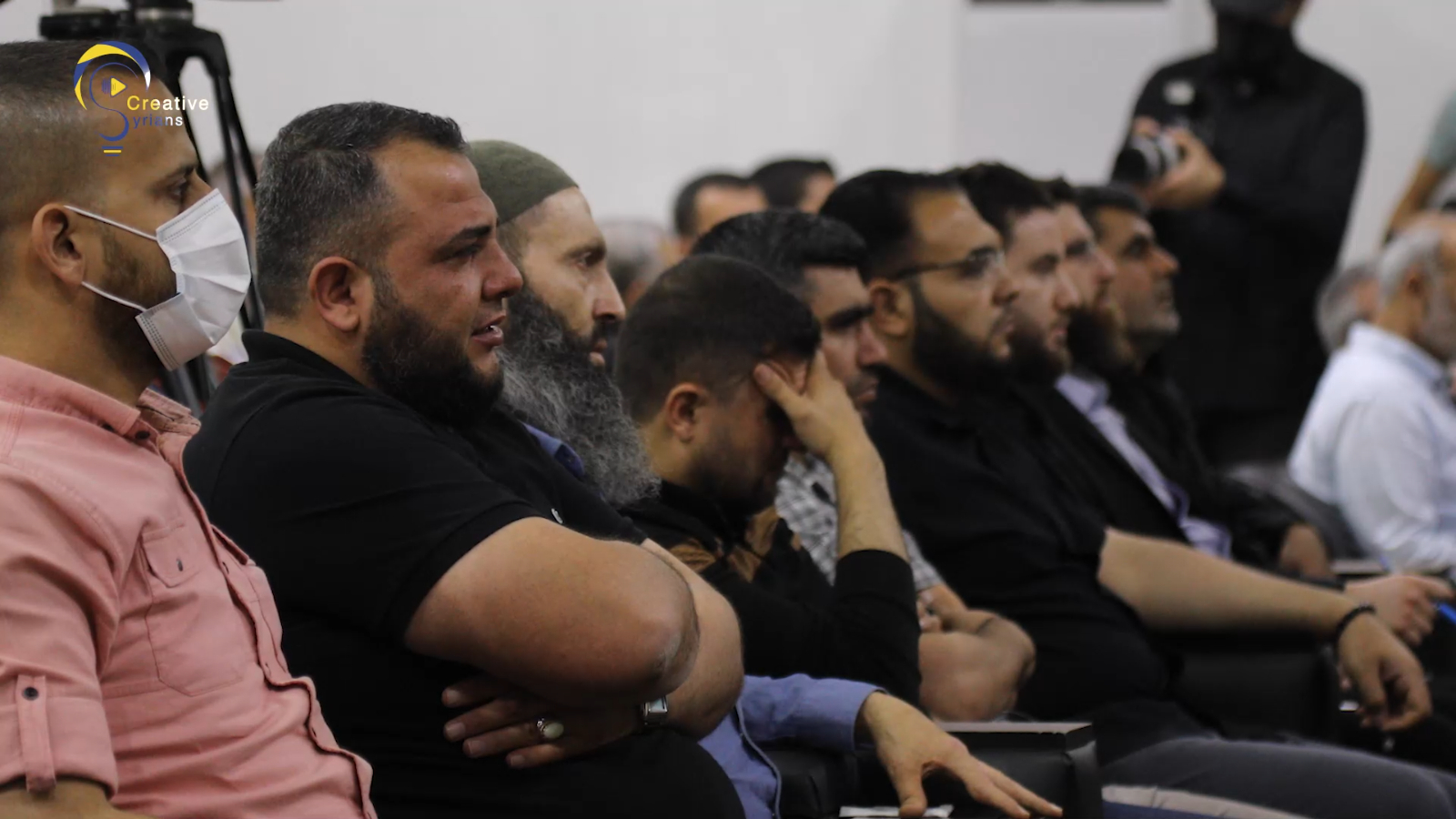 On Saturday, the Revolutionary meeting for the People of Aleppo (RCPA) was held in the province of Idlib which centered around the theme "The Scent of the Past and the Promise of the Future." This gathering follows the success of the Revolutionary Conference of the Eastern Region (RCER), which took place in late March. The conference, themed "Challenges of Current Reality and Visions of the Future," brought together numerous revolutionary figures, leaders, and significant individuals from Syria's eastern area. Their goal was to unite their efforts and collaborate in the liberation of their lands.
In collaboration with the Directorate for the Displaced People, the Northern Region Administration arranged a meeting with the people of Aleppo. This gathering aimed to honor and commemorate the sacrifices of the people of Aleppo, as well as to foster unity among revolutionaries and facilitate mutual support and cooperation among various armed revolutionary groups. The participants of the meeting included intellectuals, professionals, engineers, leaders, and notable individuals, primarily from Aleppo.
The meeting focused on several critical topics, including recent developments in liberated areas, support for the Syrian revolution, the necessity to persist in pursuing its goals, and the importance of unity among revolutionary factions in military, civil, and political spheres. One attendee expressed to the press, "If we can unite our ranks, by the will of Allah, we can liberate Aleppo."
Special attention was dedicated to addressing the actions of the Assad regime and Iran in altering the demographics of occupied Aleppo. The conference also aimed to counter the divisive sectarian projects implemented by Iran in the city. The participants stressed that the liberated areas serve as a foundation for the eventual liberation of Aleppo.
Discussions were held to promote cohesion and solidarity among all groups in the liberated areas. They examined past and present challenges while seeking solutions to address and resolve these issues for the benefit of all Syrians. The conference also sought to strengthen the relationship between various institutions in the liberated areas, both in civil and military spheres. "Aleppo is the heart of industry and production," remarked one participant, adding, "The face of the revolution is turned towards Aleppo, and with the permission of Allah, its liberation will open the door to the liberation of all of Syria."