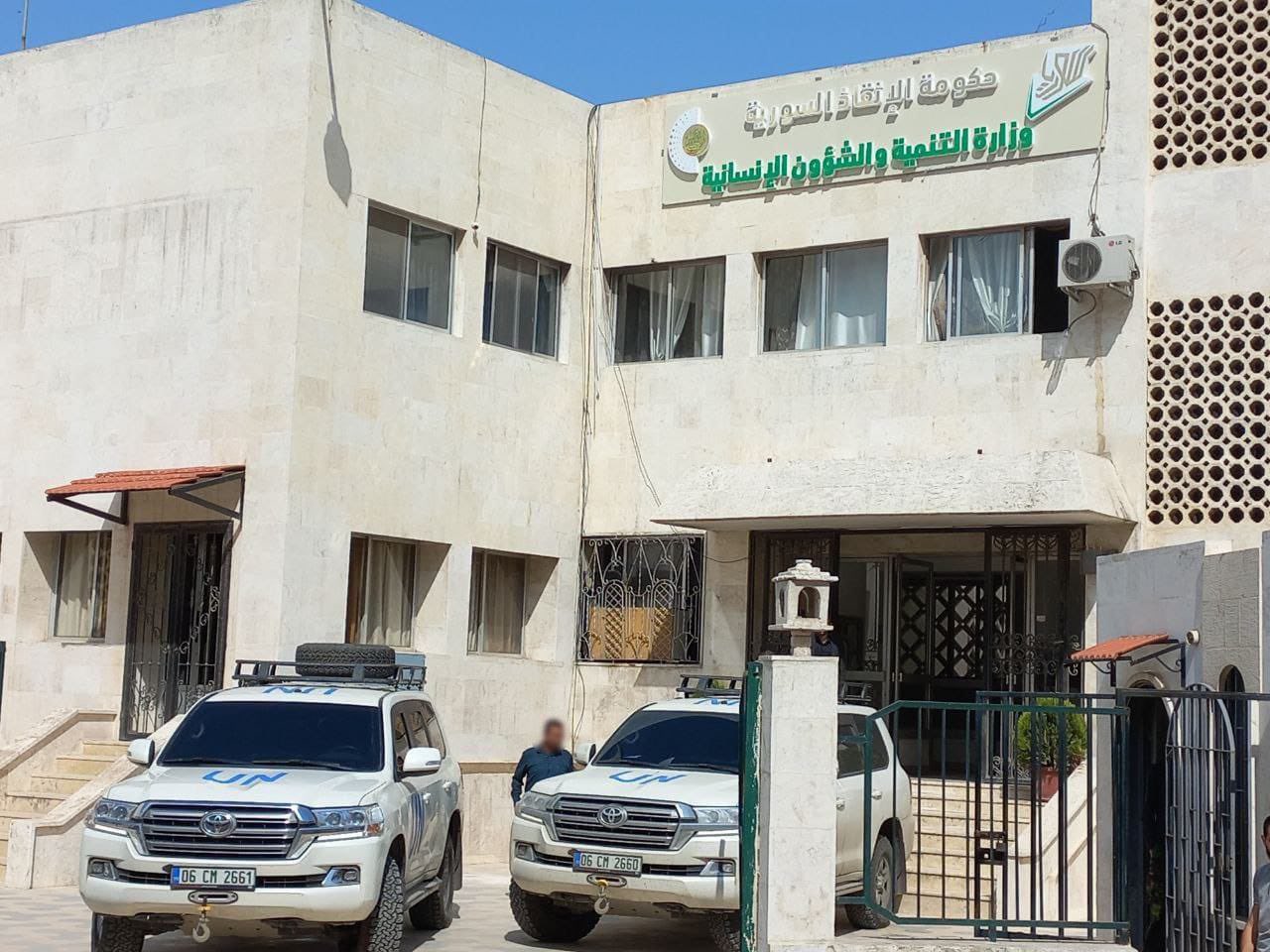 According to reliable local sources, a United Nations delegation held a meeting with the Ministry of Development and Humanitarian Affairs of the Syrian Salvation Government (SSG) in the city of Idlib last Wednesday. This visit marks the first encounter since a previous UN delegation visited Idlib in early March, shortly after the devastating earthquakes that ravaged the region.
Charles Lister, an esteemed analyst and Senior Fellow at the Middle East Institute (MEI), commented on the event via his Twitter account, stating, "It is intriguing to witness another UN visit to the Salvation Government Ministry of Development and Humanitarian Affairs in Idlib, which is associated with Hayat Tahrir al-Sham (HTS). This occurrence comes amidst ongoing speculation about the UN's potential plans to establish a permanent office in northwestern Syria."
Since February of this year, there have been discussions within humanitarian organizations regarding the possibility of the United Nations opening offices in northern Syria. Multiple sources have noted that the UN has already taken steps towards expanding its operations from Gaziantep, located across the Turkish border, into liberated Aleppo and Idlib. Although there has been no official confirmation as of yet, some UN officials, speaking anonymously, have expressed that the establishment of offices in northern Syria would positively impact relief efforts in the region.
Following the earthquakes, there has been an increase in visits by UN delegations to northern Syria. Typically, these visits focus on the areas affected by the earthquakes, encompassing tours of reception centers and camps for victims and internally displaced persons. However, visits to SSG ministerial offices are not a common occurrence.
This recent visit may represent a step towards strengthening cooperation with local institutions in the liberated areas. It could provide international organizations, such as the United Nations, with enhanced opportunities to effectively carry out their humanitarian and relief efforts in the region. Additionally, this collaboration would help mitigate the risks of theft and interference from the Assad regime and its allies, thereby better serving the Syrian people who are in dire need.