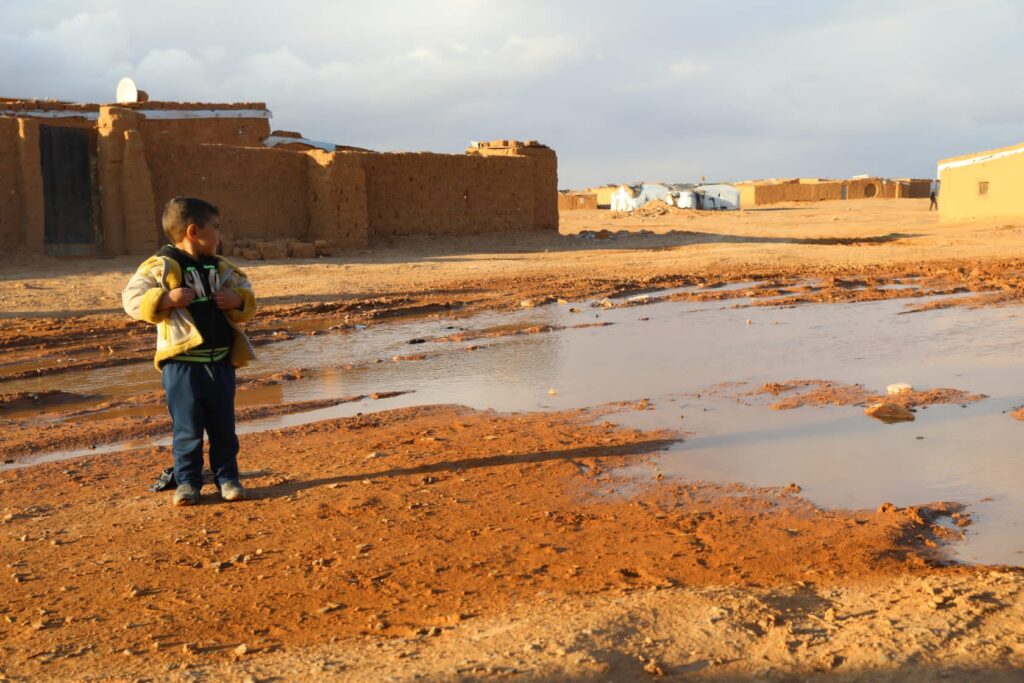 Yesterday, on World Refugee Day, the US-based NGO Syrian Emergency Task Force (SETF) announced that they have successfully broken the eight-year-long siege imposed on Rukban camp for internally displaced persons (IDPs) by Assad, Iran, and Russia. This project, carried out in cooperation with the US Air Force (USAF), aims to provide vital necessities to the 8,000 men, women, and children who are trapped in the Rukban camp.
Situated near the Jordanian-Iraqi border within the 55-kilometer deconfliction zone surrounding the US military base at al-Tanf, the camp has been under the control of the Assad regime, supported by Russian and Iranian forces. They have prevented the camp's inhabitants from safely leaving and have blocked any aid from reaching the thousands of refugees for a prolonged period of eight years.
According to the statement released on SETF's website, the initial delivery includes agricultural kits comprising seeds and irrigation equipment. These resources will assist the residents in achieving some level of self-sufficiency through farming. Additionally, educational supplies have been provided for over 1,000 children in the camp, as the majority of them have been deprived of an education for several years. The NGO further mentioned that subsequent deliveries would encompass baby formula, prenatal vitamins, medical supplies, food assistance, and additional school books.
The aid organization acknowledged the support of the US Department of Defense, which has facilitated the operation through the existing logistical infrastructure of Operation Inherent Resolve (OIR). The aid is loaded onto USAF planes departing from Ayn al-Asad airbase in Iraq and flown to al-Tanf base in Syria. SETF staff members will then collect and distribute the aid to the residents of Rukban.