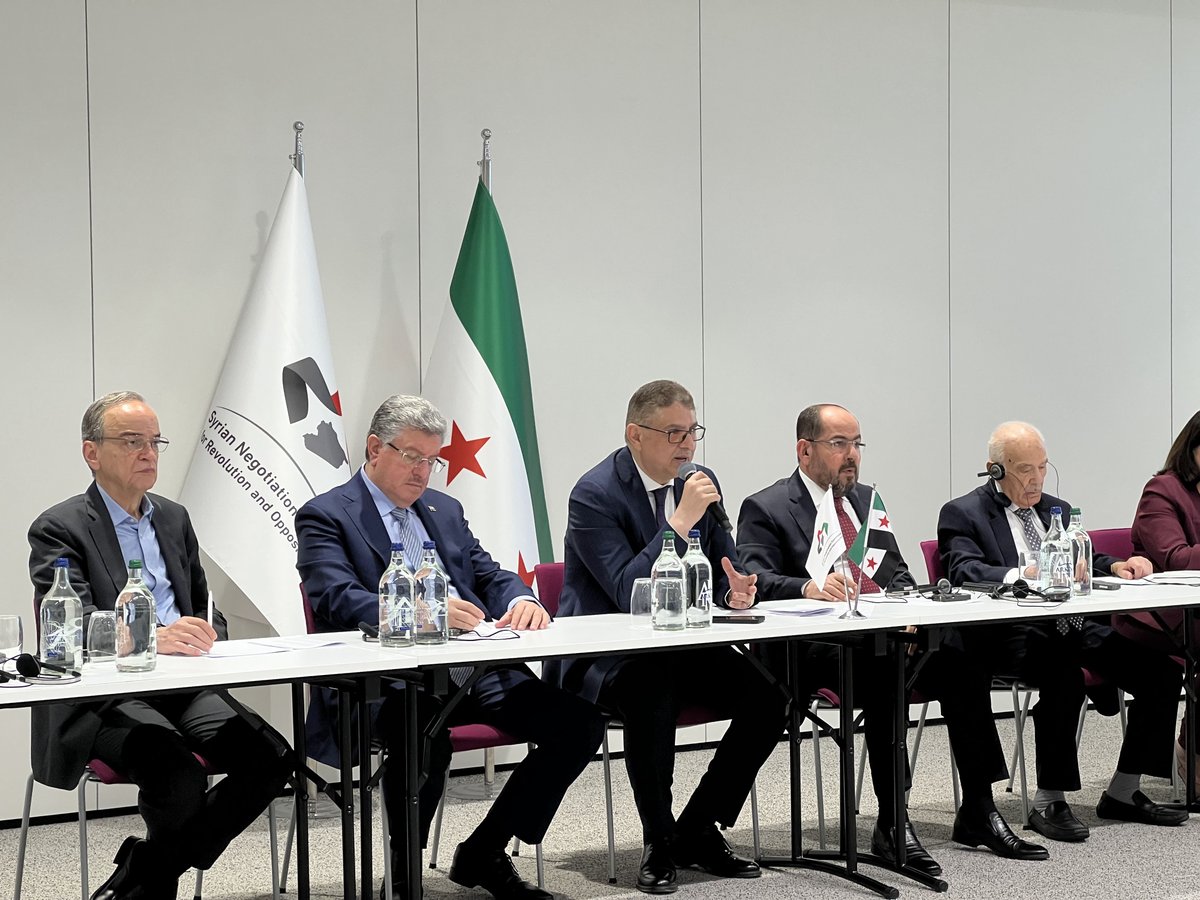 In a statement released yesterday, the Syrian Negotiation Commission (SNC) summarized the two-day meetings in Geneva, which took place from June 3 to 4. The attendees discussed various issues impacting Syria, including earthquakes, the refugee crisis, terrorism, drug trafficking, the long-stagnated political process, and regional and international normalization initiatives involving the Assad regime.
The meetings involved SNC delegates, representatives from several countries including Britain, Canada, Egypt, France, Italy, the Netherlands, Qatar, Switzerland, Turkey, the US, as well as representatives for the EU and UN.
According to the statement, the SNC expressed its willingness to engage in talks with the Assad regime, with the objective of finding a political solution to the ongoing 12-year conflict. The SNC also stated that it was open to any initiatives that would contribute to this goal, such as Jordan's proposal or the Quartet initiatives resulting from meetings in Moscow between Turkey, Russia, Iran, and Assad. However, the SNC emphasized that these initiatives should align with the will of the Syrian people and be in accordance with the UN-led efforts outlined in Resolution 2254.
The SNC noted that since the conflict began in 2011, Assad has consistently rejected all efforts for a peaceful resolution and political process. Therefore, the SNC urged the UN and other international actors to assist in facilitating fruitful negotiations to address this issue. However, the SNC cautioned against early normalization, such as the return of Assad to the Arab League, as it may provide the regime with an incentive to refuse progress in the political solution.