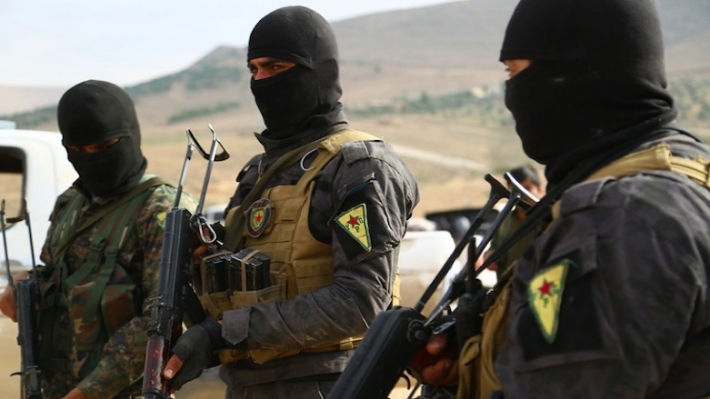 The Internal Security Forces affiliated with the SDF have imposed a siege on the bases of the Syrian regime at the Qamishli Airport in northeastern Syria.
The SDF threatens to expand the siege against Assad's forces if the Fourth Division continues to tighten its grip on the areas under its control in the Sheikh Maqsoud and Ashrafieh neighborhoods of Aleppo.
The North-Press news agency quoted a military source saying, "The SDF is preventing the entry and exit of regime forces' vehicles in the Qamishli airport region."
The source added that they have called on the regime to open the way for displaced Kurds residing in Sheikh Maqsoud and Ashrafieh neighborhoods in Aleppo, as well as the IDP camps around the area, and to allow the entry of humanitarian aid.
Although negotiations are ongoing between the two parties, the SDF has expanded the siege on the points in Qamishli in case the negotiations fail.
During the past year, the SDF's internal security forces took control of several districts in the security square in the city of Qamishli in the countryside of al-Hasakah after Assad's forces withdrew from them.
They seized the buildings of the Finance Directorate, the Teachers Syndicate, the Syrian Foundation for Grains, the Revolutionary Youth League and the Cultural Center, the educational complex, the Agricultural Bank, the Electricity Department, the Peasant Association, and the Professional Syndicate Complex.
The employees of these departments were asked to return to their homes to ensure their safety in case of possible hostilities in the area.
These developments came after the SDF imposed a siege on the al-Baath bakery in the city of Qamishli in rural al-Hasakah and prevented the entry of flour and fuel into it.
Sources stated that this step was in response to the regime forces preventing the entry of food, bread, and fuel into the neighborhoods of Sheikh Maqsoud and Ashrafieh, which have a Kurdish majority, in the city of Aleppo.
At that time, the hostilities between the two parties ended with an agreement that stipulated the regime forces lifting their siege on the neighborhoods of Aleppo in return for the withdrawal of the SDF.