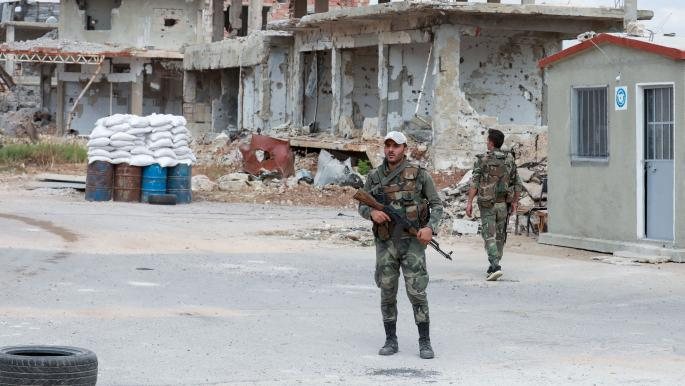 Yesterday, disturbing reports surfaced regarding the death of a young man named Moayad Yahya al-Shakoush in the custody of Syrian regime prisons. The incident occurred shortly after his arrest at a checkpoint in Daraa.
According to a local source, Moayad Yahya al-Shakoush was subjected to torture, resulting in his death. He was apprehended last Friday while passing through the Nimir checkpoint located north of Daraa. The checkpoint is under the jurisdiction of the regime's State Security branch and is situated west of the town of Nimir.
Local residents discovered the victim's body on the side of a road, accompanied by a hammer and bearing signs of severe torture.
It has been verified that the deceased, originally from the city of Jassim, had no affiliation with any military group. Following the reconciliation agreement in 2018, he had ceased engaging in armed activities.
Another witness confirmed that Moayad and another young man, Yasser Al-Shakoush, were ambushed by a local group associated with the State Security Branch. Yasser was subsequently handed over to the State Security Branch, which transferred him to an undisclosed location.
In response to these events, a group of individuals from the city of Jassim apprehended a separate group believed to be affiliated with the regime in the town of Nimir. However, the noble tribes of the region intervened and secured their release.