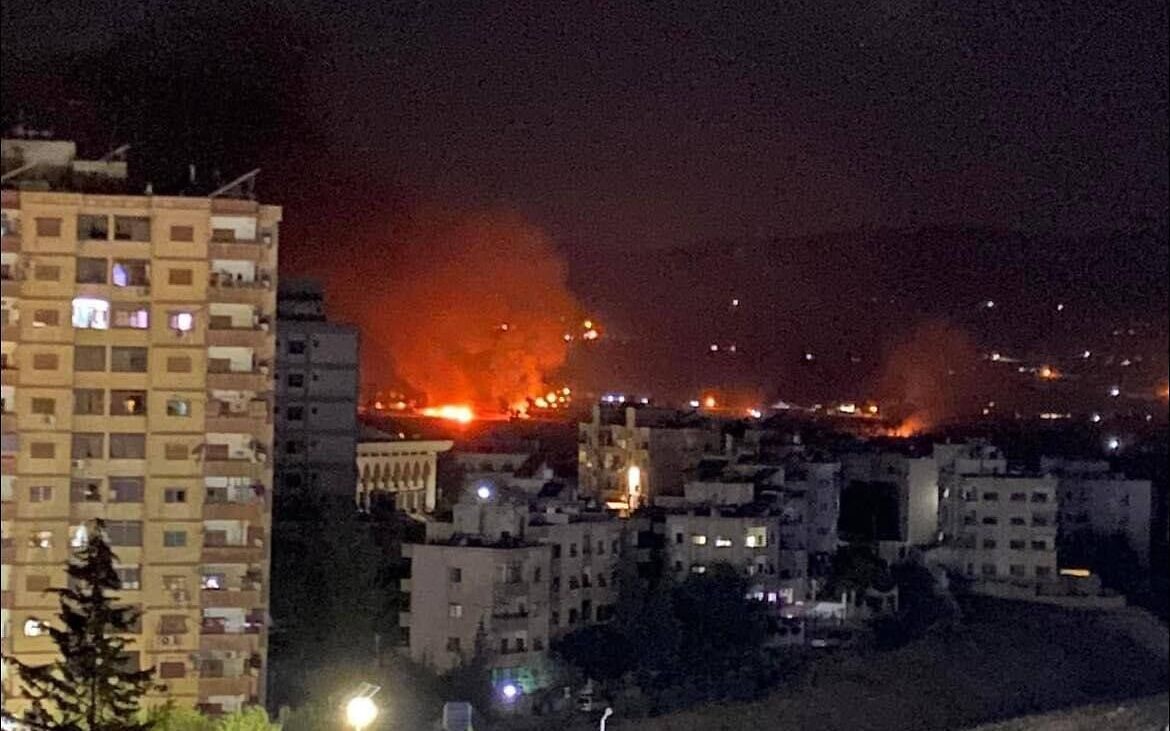 Early Wednesday morning, a series of airstrikes hit several military targets around the capital city of Damascus, which is under the control of the Assad regime. The Syrian Observatory for Human Rights (SOHR) reported that these airstrikes are believed to be the 20th such attack carried out by Israel this year.
According to sources close to the Assad regime, most of the projectiles were intercepted, resulting in only two injuries and material damage. However, there have been conflicting reports, with some sources indicating two to four deaths, including Iranian nationals, and around half a dozen injuries.
The UK-based group, SOHR, has stated that the strikes targeted various points and warehouses belonging to the militant terrorist group Hezbollah, a strong ally of both Iran and the Assad regime. Additionally, the strikes hit positions of Assad's elite Fourth Division near the airport in the town of Dimas, as well as Iranian targets near Qudssaya and Saboura west of Damascus and Kiswah to the south. Among the locations hit was a barracks used by Assad's First Division and Iranian militias.
The Israeli airstrikes in Syria are part of their ongoing effort to counter Hezbollah and Iranian presence in the country, which they perceive as a significant military threat to their national security. The primary objective is to weaken Iran-backed groups and disrupt the supply of advanced and conventional weapons to militias. Israel conducts these airstrikes to target training, storage, and research facilities, as well as transportation and logistics networks between Syria, Iran, and Lebanon.