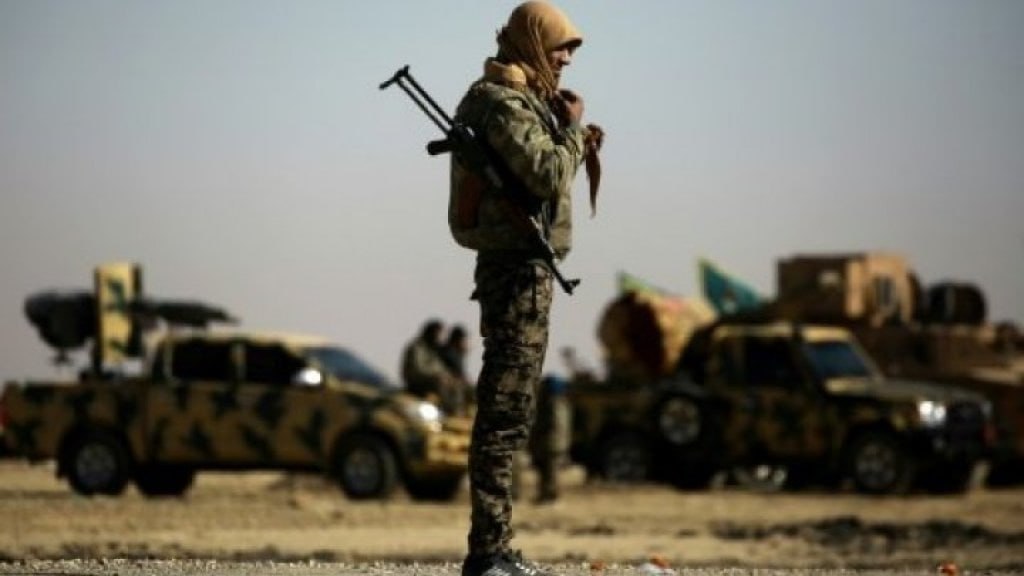 Tensions between the Syrian Democratic Forces (SDF) and the Military Council of Deir ez-Zor have reached a critical point as the dispute between their respective leaders continues to grow.
Recent reports indicate that the SDF administration has taken the decision to dismiss Ahmed al-Khabil Abu Khawla, the commander of the Deir ez-Zor Military Council.
In response to the mounting internal discord and external threats against the current leadership of the Deir ez-Zor Military Council, leaked audio recordings reveal that the council has declared a state of emergency and mobilized all of its military units.
To address the situation and bolster their presence in the region, significant military reinforcements from Hasakah and Raqqa have been deployed by the SDF to the Deir ez-Zor countryside, with a particular focus on the areas surrounding the international coalition bases in the Conoco gas field and the al-Omar oil field.
In light of the rising tensions, the Special Task Forces of the SDF have established several military checkpoints in strategic locations, including al-Huraiji, Tayyib al-Fal, Al-Sour Road, and Abu Khashab Street in the northern countryside of Deir ez-Zor.
Earlier this month, the SDF also dispatched additional reinforcements to the cities and towns under its control in the eastern countryside of Deir ez-Zor. However, this move has caused anxiety among residents, who fear the possibility of a campaign of raids and arrests in the region.
The situation remains highly sensitive, and both sides appear to be on high alert as they confront the challenges posed by the internal power struggle and external pressures. The developments in the region are being closely monitored by international observers, given the potential implications for the broader conflict in Syria.