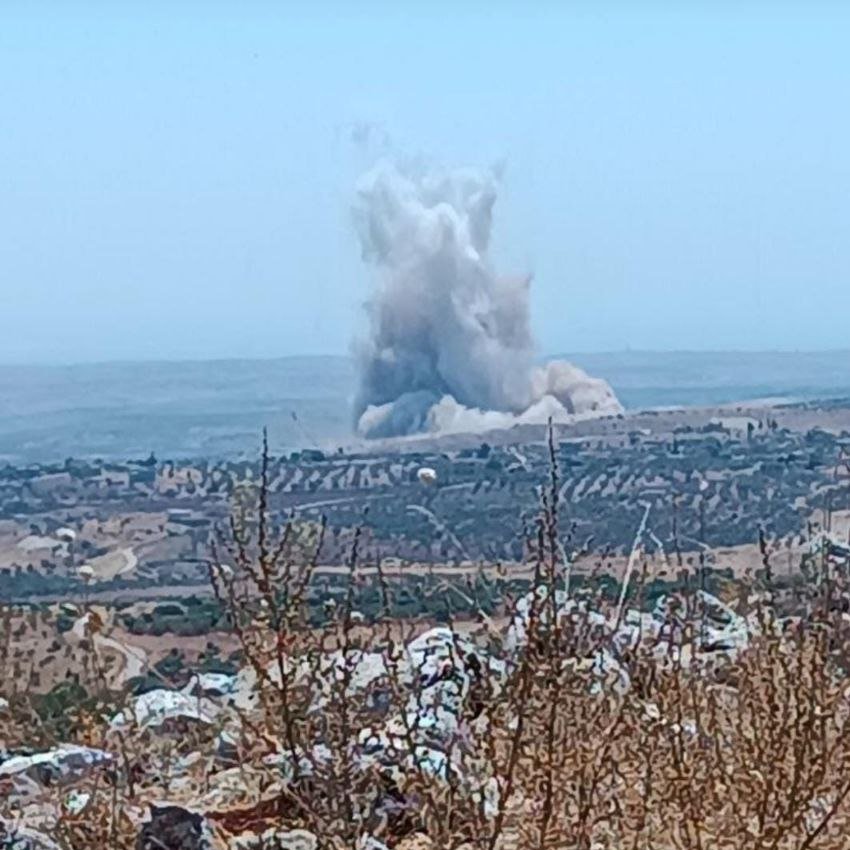 On Saturday, August 26th, the Fathul Mubin Operations room carried out a retaliatory attack on a military installation of the Assad regime in Zawiya Mountain, southern Idlib. The operation struck Al-Malaja Camp, killing at least 11 soldiers and leaving 20 injured. The war monitoring group Syrian Observatory for Human Rights (SOHR) stated that the number of casualties was likely to increase over time.
This month has been one of the deadliest this year for the people in northern Syria. Russia and Assad's forces have escalated their attacks against the 4 million people in the region, many of whom are internally displaced (IDPs). In the past few weeks alone, Russia and the regime have targeted three schools, camps, shelters for IDPs, and numerous residential neighborhoods and homes throughout northern Idlib, resulting in substantial destruction of civilian property and homes. In the last five days alone, Assad and his Russian allies have killed eight people, half of whom were children, and injured 15 other civilians, including at least three children and their mother.
In response to these ongoing attacks against the civilian population, the Fathul Mubin Operations room launched yesterday's attack. According to local sources, the attack on the military camp began with a large explosion that was detonated in tunnels dug beneath the camp. This was followed by an assault by ground forces supported by artillery fire. The attack resulted in heavy casualties, as well as the destruction of the military installation, equipment, and vehicles.