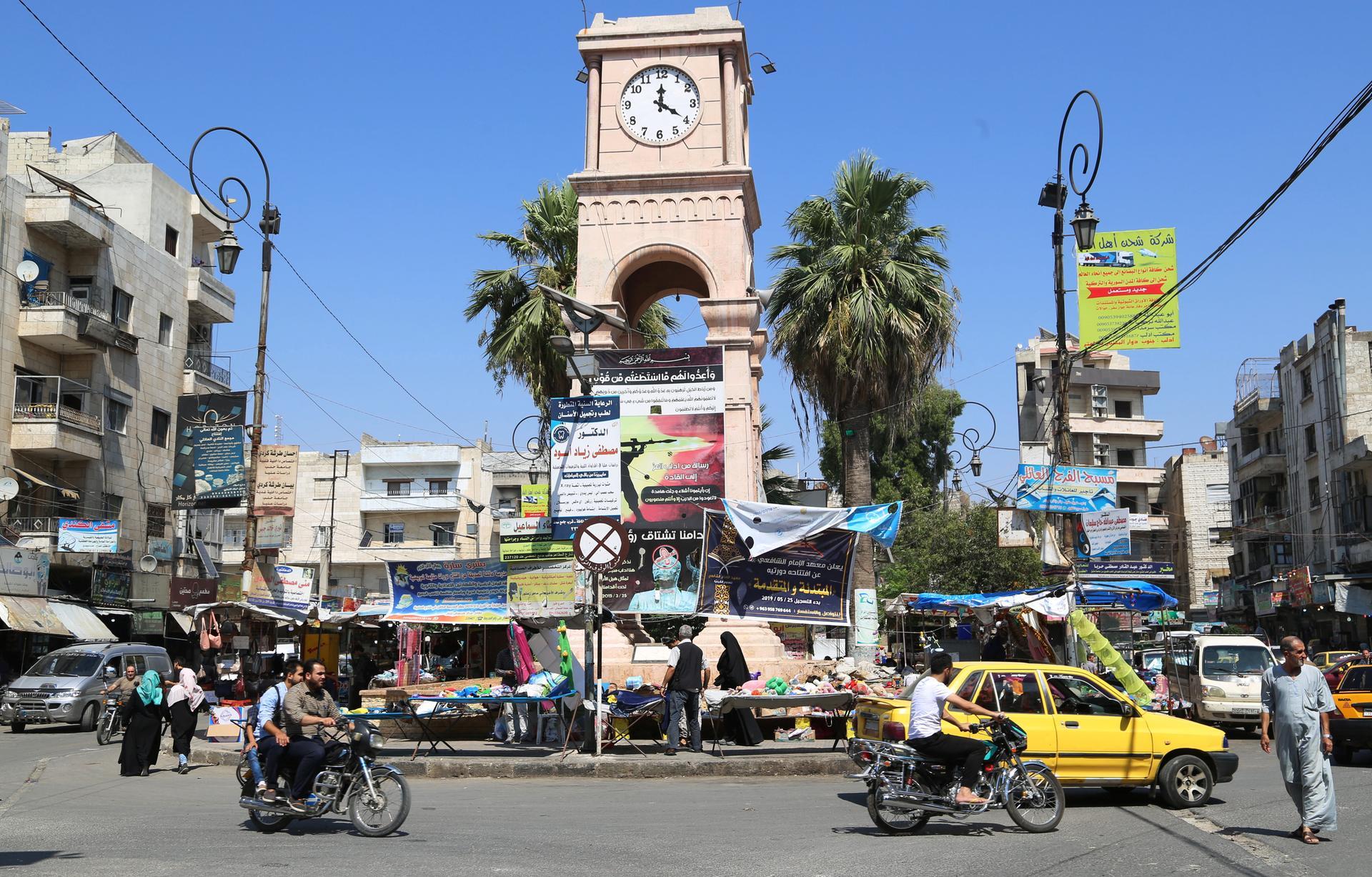 Earlier this month, Al-Arabiyah Al-Hadath published a story featuring inflammatory and uncorroborated accusations concerning the treatment of women and minorities in Idlib province. This included tales of a "slave market" in Idlib City. In the face of backlash and their inability to produce evidence, Al-Hadath removed the content from their platforms, while failing to issue an official statement, retraction, apology, or correction.
On August 27, Al-Monitor published an article by Essam Sabry Hafez which claims to unveil systemic human rights violations such as kidnapping, human trafficking, enslavement, rape, sexual abuse, and exploitation. The article implicates Hayat Tahrir al-Sham (HTS) and the Turkestan Islamic Party (TIP) in these abuses, which allegedly span several provinces in Syria — from coastal Latakia to the capital, Damascus — including Assad-controlled areas, liberated territories, and even parts of Turkey.
Similar to the previous Al-Hadath story, the content relied heavily on anecdotal allegations from anonymous sources. Many of these allegations were either vague, generic, or featured details that seemed illogical or medically impossible. These concerns were highlighted by the recently released statement from the Syrian Salvation Government's (SSG) Ministry of Media.
For instance, the narrative of "Wafaa" describes her being trafficked from Idlib by HTS and TIP, only to be later saved by an ISIS fighter who purchased and married her before returning her to Idlib. This is in stark contrast to ISIS's well-documented history of enslaving women. Another account, that of "Najla," tells of a woman sold by her mother to a Saudi national, who bought her in Harem, Idlib and later brought her to Damascus. This man, according the original article which has since been changed due to a "translation error," allegedly removed both of her kidneys after nine months of abuse, which raises questions about the medical feasibility of such an act, as living without kidneys is impossible – or perhaps is more telling of the attention given to checking content before publication. Atlantic Council Middle East's Senior Fellow and Syria Lead, Qutaiba Idlbi commented on the odd nature of the change saying about the alteration that it was, "without any clarification from the editors."
According to the Ministry of Media, the Al-Monitor article does not provide substantive data or evidence to back its claims. It even quotes a supposed human trafficking specialist from Idlib City, "Asma Khalil," saying, "What we hear about victims of trafficking and their numbers are just stories that are not backed up by evidence." As of the time of publishing, L24 has not found any trace of the "Syrian Center for Victims of Human Trafficking" (SCVHT) mentioned in the article or any contact information for Asma Khalil, purportedly the SCVHT Director.
Charles Lister, Senior Fellow and Director of Middle East Institute Syria, also expressed scepticism about Al-Monitor's research methods, stating, "I've worked intensively on Idlib for 12 years and never once encountered anything like this. Did Al-Monitor thoroughly vet these allegations?"
Idlibi, analyst and founding member of the Madaniya Network an indpendent organization aimed at empowering Syrians and giving voice to their concerns, had doubts as to the article's authenticity, saying, "I've worked on human rights violations in Syria for a bit over a decade, and this is not more than a very bad fiction."
The SSG has denounced the report, denying its contents and demanding an end to misrepresentations of the Greater Idlib region. They further decry slanderous accusations that tarnish the reputation of the leadership of various groups and institutions in the region, as well as the Syrian populace. The SSG stressed that the north, under their administration, has achieved security, stability, and effective institutional work.
This includes internal security and a judiciary that safeguards the rights of citizens and opposes the alleged abuses mentioned in the article.
"We want to emphasize that the region's borders are open to media professionals, journalists, and writers from around the world," the SSG stated, adding that any interested parties can visit Idlib to investigate the claims first-hand.
L24 reached out to Al-Monitor's editorial team for comments on the concerns raised by their article. As of the time of publishing, they have not issued a response.
Update: As of Friday, September 1, Al-Monitor has removed the article and issued a retraction, stating they were unable to "verify the accuracy of certain elements in the story."