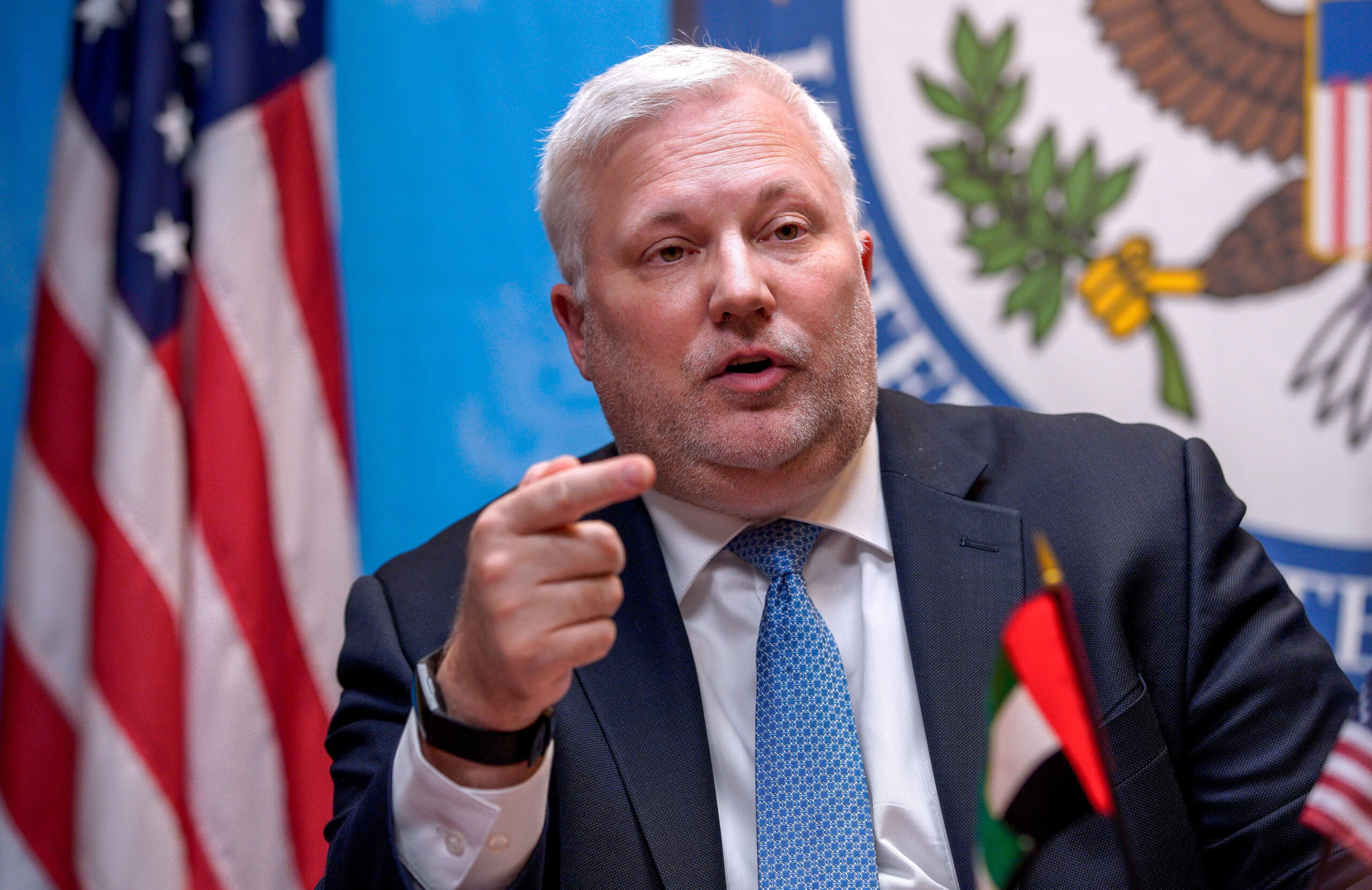 In a recent revelation, the former U.S. envoy to Syria, Joel Rayburn, stated that reports of U.S. military movements on the Syrian-Iraqi border are merely rumors. While expressing hope that news about American military maneuvers in eastern Syria might be true, Rayburn brought attention to the need for the Biden administration to deter the Syrian regime and Iranian-backed militias. He remarked, "This isn't happening now," emphasizing that the U.S. military presence in both Iraq and Syria is mainly focused on the mission against the ISIS terrorist group and other extremist factions.
Rayburn pointed out that the U.S. military positioning remains unchanged. "Every year around this time, there is a routine rotation of military leaders for the Resolute Support Mission against ISIS," he stated.
He speculated that propaganda machinery linked to extremist groups in the region might be behind these rumors. Additionally, he did not rule out the possibility that the Iranian regime and its proxies in Iraq might be propagating these stories.
Drawing connections, the former American official associated these rumors with protests against the Syrian regime and the ongoing economic crisis in Syria.
In a separate update, the U.S. Department of Defense, Pentagon, reaffirmed that there's no truth to reports suggesting preparations by U.S. forces to sever the "Tehran-Damascus" route in the border area between Syria and Iraq, or to prevent Iranian militias from accessing the main border crossing between the two nations.
At a press conference, Pentagon spokesperson Pat Ryder addressed these claims, stating, "The reports alleging U.S. forces' readiness to block the road from Al-Qa'im to the Al-Bukamal area are false." He further emphasized that U.S. troops are not involved in border security between Iraq and Syria, stating, "This is the role of the Iraqi government." Ryder also confirmed there have been no significant shifts in U.S. forces related to the mission of defeating ISIS in Syria.
Days earlier, the website "Basnews," which is closely affiliated with the Kurdistan Regional Government of Iraq, reported that the U.S. plans to establish a buffer security zone on the Syrian borders with both Iraq and Jordan. The purported aim would be to cut off Iran's supply routes to its militias in Syria and Lebanon.