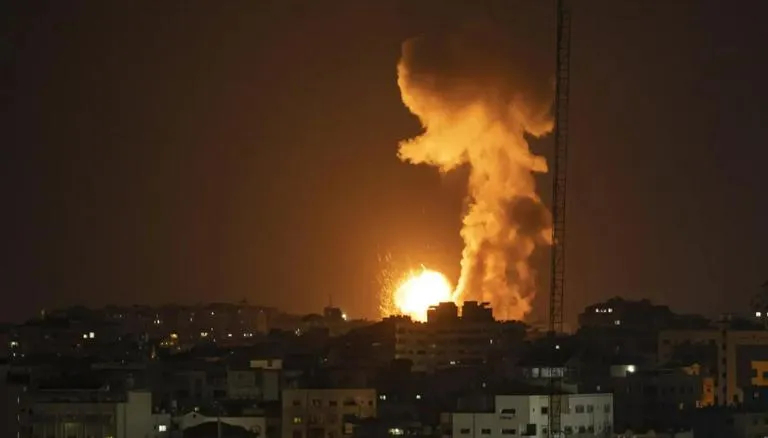 As reported by SANA, an Assad regime-affiliated media outlet, airstrikes early Monday near Damascus resulted in the death of four soldiers, with at least four others sustaining injuries. The regime asserts that Israeli planes, allegedly operating from the skies over the occupied Golan Heights, carried out the strikes.
According to the Syrian Observatory for Human Rights (SOHR), a UK-based organization, the strikes targeted Iranian weapons depots, striking warehouses and military positions operated by Iranian militias. SOHR has documented at least six casualties with seven individuals wounded, further highlighting that this event marks the 22nd alleged Israeli strike in 2023.
Throughout the year, the Assad regime has attributed a series of strikes within Syrian territory to Israel. In January, airstrikes targeted military installations in Hama and Aleppo provinces, causing significant destruction to vital military infrastructure.
In the month of March, another wave of airstrikes impacted the outskirts of Damascus, with the targets believed to be positions held by Iranian-backed militias. Israel has refrained from officially confirming or denying involvement in such incidents. However, it has consistently expressed concerns about Hezbollah and Iran's activities in Syria, emphasizing its commitment to neutralizing perceived threats to Israel's borders and national security, regardless of their location.