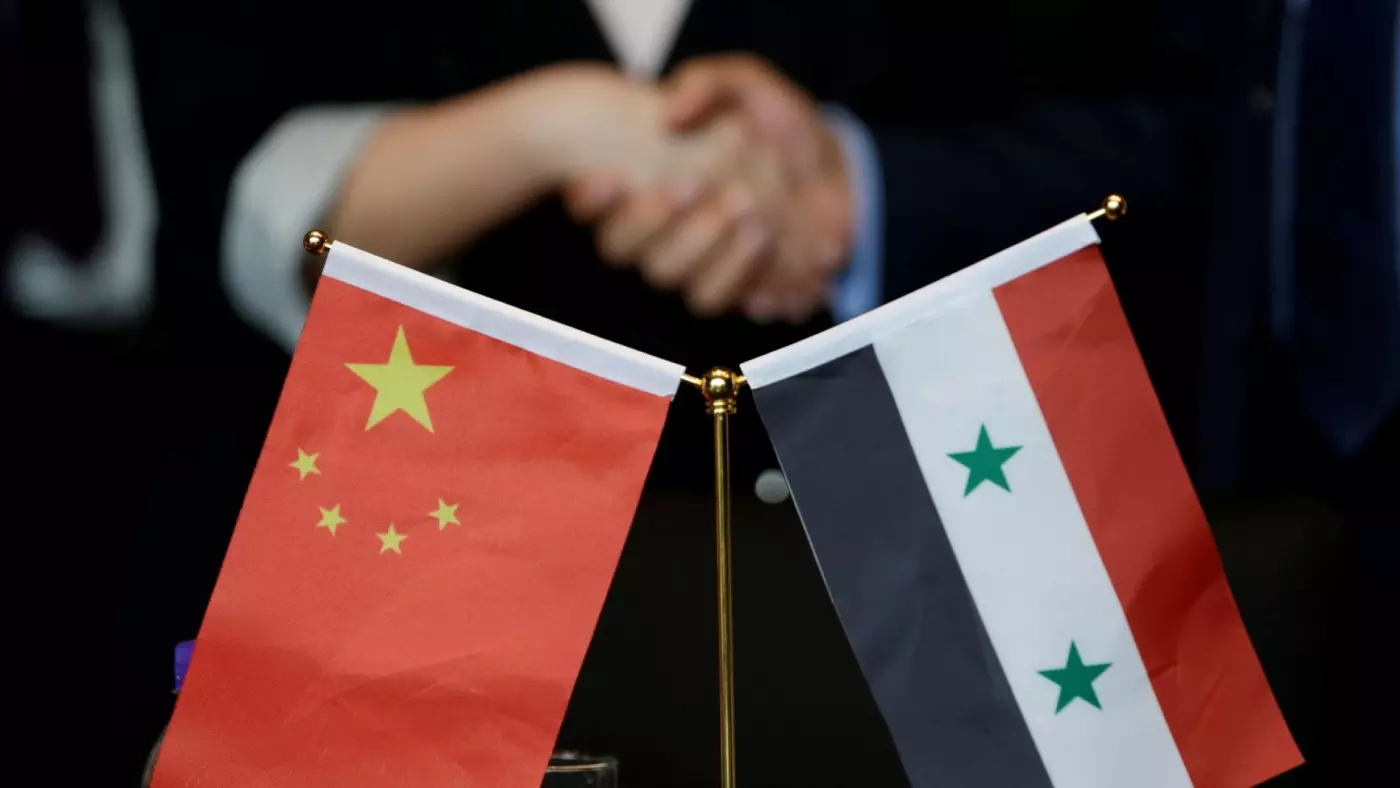 In the coming weeks, Syrian regime leader Bashar Al-Assad is set to embark on an official visit to China, marking a significant milestone in Syrian-Chinese relations. This visit is of great importance to both countries and has implications for the Syrian conflict, the region, and global security.
The visit aims to bolster bilateral relations between the Syrian regime and China, with high-level meetings scheduled between Assad and his Chinese counterpart, Xi Jinping. This meeting comes at a pivotal time for the regime, as it seeks support for its economic recovery in the face of an economy ravaged by over a decade of mismanagement, war, corruption, and a plummeting currency. Ongoing sanctions from the EU, UK, and US, targeting the regime's alleged drug trafficking and human rights abuses, have made investment in Syria precarious.
Haid Haid, Senior Consulting Associate Fellow at Chatham House, notes that China's interest in Syria isn't new. In 2017, China committed to a substantial $2 billion investment in Syria, mainly to establish industrial complexes. However, this pledge has not yet been realized. Factors such as security concerns, ambiguous tax laws, and insufficient investor protection have deterred Chinese investments.
Yet, China's renewed interest in Syria is spurred by the recent announcement of the Indian-Arab-Israeli-European Corridor, supported by the US. This move has motivated China to rejuvenate its Belt and Road Initiative (BRI) plans, with Syria holding a strategic position along one of the potential routes.
Assad's trip to China indicates Beijing's willingness to engage in the Syrian conflict and the broader region. It allows China to demonstrate its support for Assad's regime, despite its challenges. Furthermore, China's consistent use of vetoes on UN Security Council resolutions related to Syria underscores its commitment to supporting the regime, in tandem with Russia, and safeguarding its potential interests in the area.
Karam Shaar, an independent political economist focused on Syria and Senior Fellow at the DC-based New Lines Institute, remarks, "China stands to gain from Assad's upcoming visit, whether or not it decides to support his challenged regime." Shaar believes that, given the political instability in Syria, China is using the visit mainly to signal to the West its willingness to play the Syrian card, emphasizing that while Syria might not be a top priority for many global powers, it remains significant.