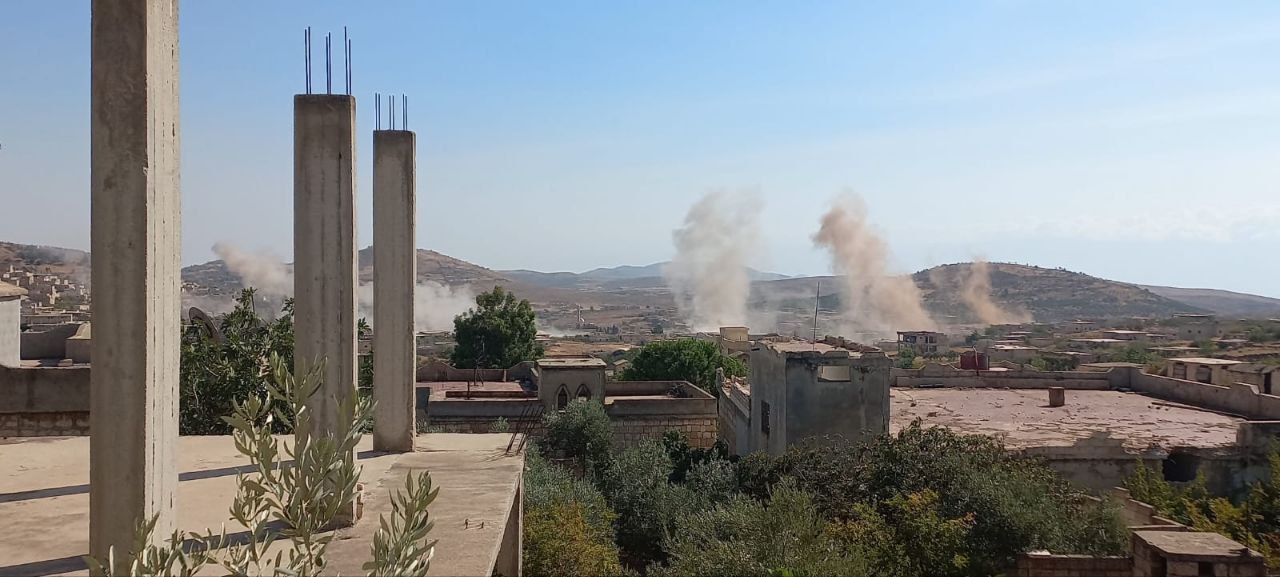 A statement released by the Syrian Salvation Government's (SSG) Management of the Liberated Areas strongly condemns the recent escalation of attacks by Assad, Iranian, and Russian-backed troops on civilians residing in the liberated areas of Syria. The SSG expressed deep concern over the increasing violence and called for immediate international intervention to protect innocent lives. According to the SSG's statement, the criminal regime, along with its allied forces, has intensified its bombing campaigns using rocket launchers and other munitions on cities and towns in rural Idlib.
The occupied city of Saraqib, in particular, has become a base for these attacks. The towns of Sarmin and Afes in the eastern countryside of Idlib have been targeted, resulting in the tragic death of a 12-year-old girl from Afes and injuries to her sister. The SSG further highlighted that eastern and southern Idlib have been witnessing almost daily bombardment, causing significant damage to civilian homes and claiming innocent lives.
In light of these grave developments, the SSG has called upon the international community to take immediate action to protect the lives of civilians, emphasizing the urgent need to halt the ongoing violence and hold the perpetrators accountable for their crimes against humanity. The escalating attacks have exacerbated the already dire humanitarian situation in Syria. The SSG's statement highlights the devastating impact on civilian populations, including the recent death of children. Today alone Assad and his allies have bombarded the villages and towns of Kansafra, Fleifel, Al-Fatira, Kafr Awaid, and Sfuhun, south of Idlib, and Kafarama, and Kafr Taal, west of Aleppo.
The continuous bombardment has not only claimed innocent lives but has also caused significant material damage to civilian infrastructure and properties and led to new waves of displacement from Jabal Zawiyyah and Afes and other affected areas.