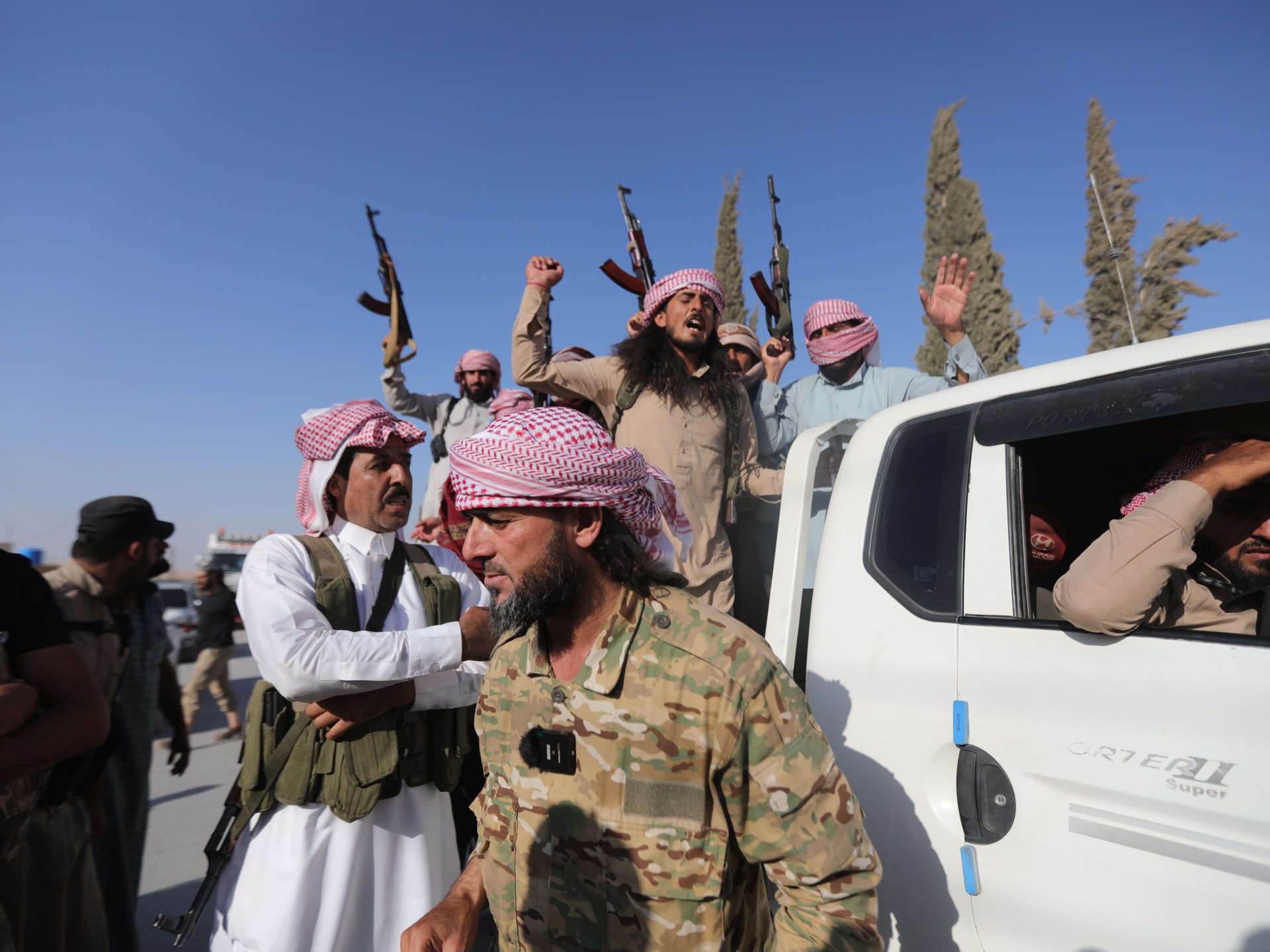 In the outskirts of Al-Hasakah, the city of Tel Tamer witnessed fierce battles between tribal forces on one side and the Syrian Democratic Forces (SDF) and the Syrian regime on the other. These confrontations resulted in casualties and injuries on both sides.
Media outlets close to the SDF reported the death of five members of the Syrian regime's forces near Tel Tamer, attributing these fatalities to attacks by the Syrian National Army and tribal forces. According to sources, Russian forces intervened to evacuate the dead and wounded regime soldiers from the skirmishes near Tel Tamer.
Furthermore, several members of the Syrian National Army and tribal forces were killed or injured due to thermal missile attacks launched by the Syrian regime and the SDF.
In a related context, tribal fighters launched an assault on SDF positions in the village of Hawayj Bu Musa. Clashes also resumed in the town of Subha in the countryside of Deir ez-Zor.
In response to a call from Sheikh Al-Hifl, tribal fighters headed to the city of Al-Basira, sweeping the frontlines. Meanwhile, the SDF and the International Coalition sent military reinforcements to Al-Basira.
The clashes on Saturday resulted in the tragic death of 15 civilians, including four children, and left 90 others injured. The SDF announced the death of four of its members.
The US Department of State held a meeting with representatives of the Arab tribes and the SDF to discuss finding a resolution between the two parties and de-escalating tensions in Deir ez-Zor.
The US Embassy in Damascus' official page mentioned that Deputy Assistant Secretary of State Ethan Goldrich and the commander of Operation Inherent Resolve, General Joel Vowell, met in northeastern Syria with the SDF and tribal leaders of Deir ez-Zor.
According to the statement, there was an agreement on the importance of addressing the grievances of the residents of Deir ez-Zor and the risks of foreign intervention in the province. Both parties also agreed on the urgency to prevent further civilian casualties and to halt the violence as soon as possible.