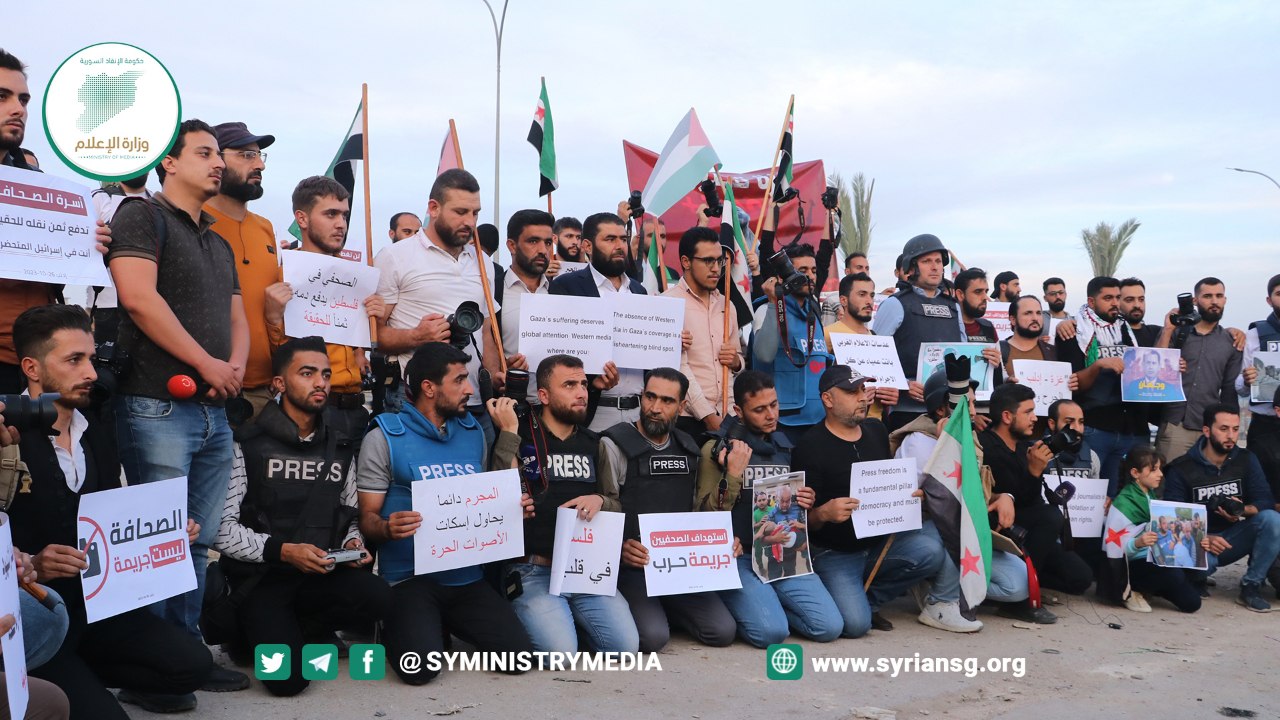 The Syrian Salvation Government (SSG) has recently issued a statement strongly condemning the targeting of journalists, particularly in Palestine, Lebanon, and Syria. In a statement released Thursday, the SSG's Ministry of Media emphasized the importance of freedom of the press and expressed their solidarity with journalists who face threats and violence.
The SSG's Ministry of Media highlights the common approach of "occupiers and tyrants," regardless of their names, in silencing voices that oppose their policies. The targeting of journalists and media workers is seen as a priority for those who seek to suppress the truth. The statement specifically mentions the Israeli occupier's dark history in this regard, citing the recent targeting of the family of Al Jazeera journalist Wael al-Dahdouh, which killed his wife, son, daughter and grandson, and eight other relatives.
The SSG firmly believes in the importance of freedom of the press in conveying the truth, exposing war crimes and highlighting the drastic humanitarian conditions experienced by the people. They condemn any direct targeting of journalists or their families as a means to pressure to deter them from reporting the truth. The statement cites the assassination of Al Jazeera correspondent Sherine Abu Aqla and the targeting of journalist Carmen Joukhadar in Lebanon as examples of such reprehensible acts.
In a display of unity and support, Syrian journalists and media activists organized a solidarity rally in the city of Sarmada on Thursday, October 26. The rally aimed to express solidarity with journalists in Palestine and to raise awareness about the crimes they and their families endure at the hands of the Israeli occupation forces.
During the rally, participants voiced their condemnation of the targeting of journalists and called for the protection and promotion of journalists' rights and freedoms. They demanded accountability for those who target journalists, their places of work, or their family members.