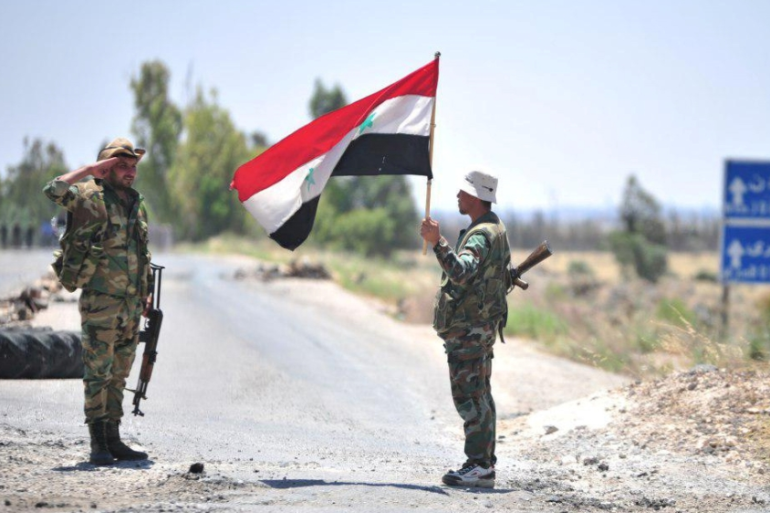 After the recent reconciliation process, the Assad regime resorts to new tactics to eradicate the spirit of revolution in Daraa, southern Syria.
Al-Hol website quoted former fighters from the Free Syrian Army, who remained in the province and refused to reconcile, saying that Assad's intelligence assigned the central committees in the region to eliminate opponents of the regime.
The sources added that the recent clashes in Daraa al-Balad, which took place at the end of last week, were led by a member of the Daraa Central Committees against former fighters of the FSA.
They mentioned that the regime had previously relied on the central committees to promote reconciliation around Horan, and relies on these committees now to neutralize its opponents there.
They added that weapons in the hands of the central committees of the regime means that the latter lied when they claimed that they had withdrawn weapons from all local councils in the region.
Yesterday, unknown perpetrators shot Alaa al-Labbad, in the city of al-Sanamayn, in the northern countryside of Daraa. Unidentified individuals also planted an IED in front of the house of a member of the Central Committee of Daraa, Iyad Bakr, in the town of Muzayrib, in the western countryside of Daraa, which killed him.
Daraa has witnessed numerous cases of assassinations, since the regime forces and the Russians took control of it in 2018, despite the two reconciliation processes that took place.