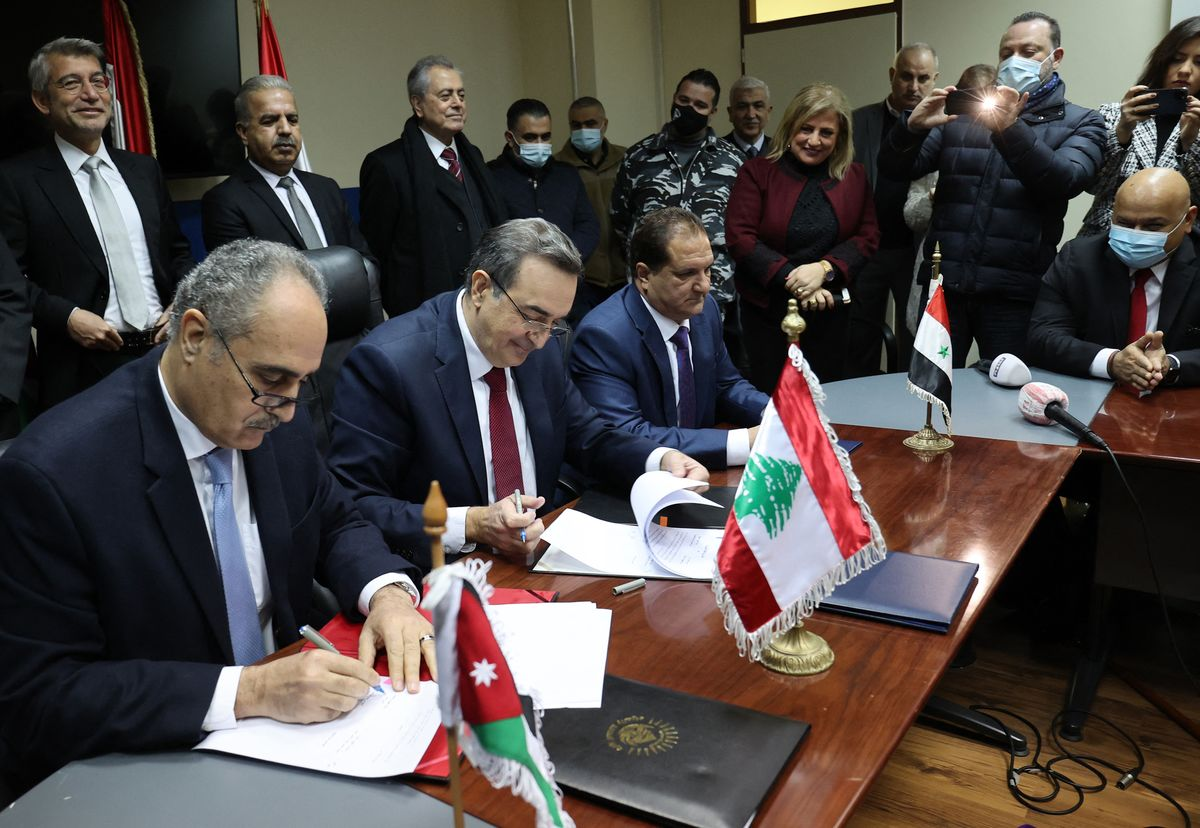 Yesterday, Lebanon signed an agreement to receive electricity supplied from Jordan through Syrian territory, in an effort to alleviate the energy shortage crisis in the country.
Lebanese Minister of Electricity, Walid Fayyad, announced the signing of the agreement in a joint press conference with his Jordanian counterpart, Saleh Al-Kharabsheh, and Ghassan Al-Zamil from the Assad regime.
According to the minister, the agreement will provide Lebanon with about 150 megawatts from midnight until 6 in the morning (local time) and 250 megawatts throughout the day, which is equivalent to two full hours of electricity.
Walid Fayyad, said that the agreement will not be executed immediately, as the government is still working with the World Bank to complete the financial arrangements, the details of which will be clarified within a couple of months.
"A modest agreement, but of great importance to the Lebanese people, who today need every hour of additional electricity", he said.
Fayyad praised the authorities of the Assad regime for carrying out the necessary technical work in just two months, stating that the network has been connected.
Al-Zamil said, "Syria has completed all arrangements for the electrical connection from Jordan to Lebanon and will provide all facilities necessary to complete the agreement."
On Tuesday, Fayyad said that Egypt has been awaiting for approval from Washington regarding the waiver of US sanctions imposed on Syria.
Lebanon has been suffering for years from electricity crisis, and it has only increased in recent months due to the scarcity of fuel following the financial collapse in the country, and the lack of foreign exchange needed to import it.