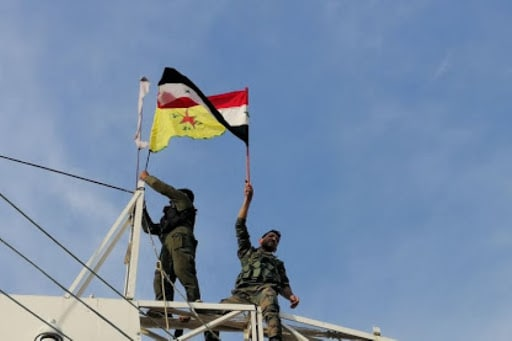 Abdullah al-Badawi, a leader of the SDF, had a secret meeting concerning reconciliation with the Assad regime in al-Bukamal, east of Deir ez-Zor, according to Ain Al-Furat.
The report claimed that al-Badawi, who comes from the village of al-Syal in al-Bukamal countryside, returned to the areas controlled by the Assad regime and settled in the house of Sari as-Sahab, who is known for his loyalty to Assad. Apparently, al-Badawi plans to stay there until the completion of the reconciliation process and then return to the SDF areas.
Abdullah al-Badawi is the brother of a former leader of the SDF, who was previously killed by an IED in the east of Deir ez-Zor.
Since 2019 the SDF have sought means of working with the Russians and the regime after the US forces had pulled out of many of the areas under them. Many believe this was done to save their areas from falling in to the hands of the Turkish Forces and the National Army.